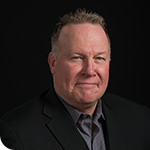 SSOE Group Announces Bob Howell as the Next President and CEO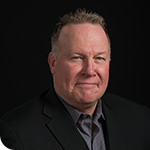 Toledo, Ohio – June 3, 2014-— SSOE's Board of Directors announced today that it has selected Bob Howell to be the next President and CEO of SSOE Group—a global engineering, procurement, and construction management (EPCM) firm . Effective December 3, 2014, Bob Howell will assume the reins from current CEO, Tony Damon, who announced his plans to retire late last year.
"This exciting milestone marks neither the beginning nor end of this important transition for the company. Succession planning for this critical position has been in the forefront of SSOE's organizational structure and decision making for many years, and now that Bob has been named, this important process will continue. We are confident that Bob's proven leadership, and the vision he has articulated for the company, will continue the exceptional history of success we have enjoyed under Tony's tenure." commented Dave Sipes, SSOE's Chairman of the Board.
Bob Howell has been with SSOE for more than 30 years, and has served on the management team throughout the growth SSOE has enjoyed in recent years. Bob has been very influential in SSOE's international growth. He transitions from his current role of Executive Vice President (EVP) / Chief Operations Officer (COO), as well as previous positions as Chairman of the Board, Strategic Business Unit and Division manager.
Addressing employees, outgoing CEO, Tony Damon remarked, "I will forever appreciate the trust and confidence you have placed in me during my 13 years as CEO, and for the 37 years you have allowed me to work side by side with you in building this firm. While it is inevitable that some things will change under Bob's leadership, I am confident his experience, perspective, and leadership will continue SSOE's legacy and trajectory of growth."
In October, at the start of SSOE's planning year, Bob will lead the company's business planning process to prepare for his official assumption of CEO duties in December. During the months leading up to the official transition, Bob and Tony will work together to introduce his vision to SSOE's employees, clients, and trusted partners. "This vision, which was laid out for the Board's review as part of the selection process, sets a lofty course for the company's future. However, it is very much in line with our unwavering mission to make our clients successful by saving them time, trouble, and money," explained Damon.
In response to the announcement, CEO-elect, Bob Howell stated "It is a very humbling and tremendous honor to lead this great company and its employees into the next chapter of our history. Tony's leadership style and success have set a high standard. I look forward to guiding our continuing journey toward the ultimate goal of being a world class, global project delivery firm. "
To assure a smooth transition, Tony has accepted an offer to remain in an advisory position to the Board throughout the upcoming year.
For a full bio and a high resolution image of Bob Howell, click here.
For additional information on SSOE's history click here.
https://www.ssoe.com/wp-content/uploads/2014/06/150x150_SSOE_bob-howell-as-the-next-president-and-ceo.png
150
150
hitch
http://www.ssoe.com/wp-content/uploads/SSOE-1805-Reg-2.svg
hitch
2014-06-03 14:03:48
2018-07-11 16:19:51
SSOE Group Announces Bob Howell as the Next President and CEO