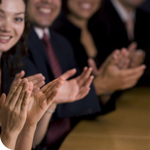 SSOE Group Announces Employee Licensures and Certifications for First Quarter of Planning Year 2022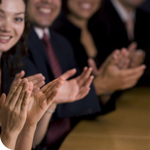 TOLEDO, Ohio, January 13, 2022 – SSOE Group (www.ssoe.com), a global project delivery firm for architecture, engineering, and construction management, announced today that three of its employees earned professional certifications during the first quarter of SSOE's 2022 planning year. Attainment of professional licensures and certifications is strongly encouraged at SSOE. The company covers the expense of preparation classes and exam fees as well as provides paid time off to take the exam. As an added incentive, once an employee has passed an exam, they are awarded a recognition bonus.
Licensures
Professional Engineer
To become a professional engineer (PE), an individual must meet statutory requirements, including completion of a 4-year college degree and a minimum of 4 years of acceptable work experience. Licensure is awarded upon successful completion of the Principles and Practice of Engineering exam, which measures an individual's academic and practical knowledge of technical engineering.
Cody Pfister, PE, Electrical Engineer, recently earned his professional engineering license. A University of North Georgia and Georgia Institute of Technology graduate with a Bachelor of Science in Physics and Electrical Engineering, respectively. Cody works in SSOE's Atlanta, Georgia office and supports the firm's Building Design Group (BDG) operations with his 4 years of experience.
Certifications
OSHA 10-Hour General Industry Certification
To maintain a healthy and safe work environment, OSHA recommends employees in various industries participate in workplace safety training. The OSHA Education Center created this online course to address specific regulations as they apply to the general industry.
Jon Von Hoene, Designer in Lima, Ohio recently earned his OSHA 10-hour general industry certification.
OSHA 10-Hour Construction Industry Certification
To receive Occupational Safety and Health Administration (OSHA) 10-Hour Construction Industry certification, an individual must complete the 10-Hour Construction Industry Outreach Training Program, which is intended to provide an entry-level construction worker with general awareness on recognizing and preventing hazards on a construction site. SSOE requires the OSHA 10-hour certification for all technical employees.
Indraneel Suggala, Mechanical Engineering in Brentwood, Tennessee recently earned his OSHA 10-hour construction industry certification.
https://www.ssoe.com/wp-content/uploads/2010/10/150x150_SSOE_professional-licensures-earned-during-fourth-quarter.png
150
150
Hannah Lee
https://www.ssoe.com/wp-content/uploads/SSOE-1805-Reg-2.svg
Hannah Lee
2022-01-10 13:52:21
2022-01-13 14:52:41
SSOE Group Announces Employee Licensures and Certifications for First Quarter of Planning Year 2022