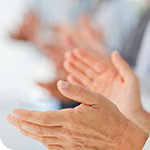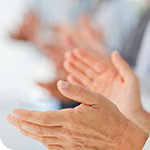 TOLEDO, Ohio, July 12, 2021 – SSOE Group (www.ssoe.com), a global project delivery firm for architecture, engineering, and construction management, announced today that eight of its employees earned professional certifications during the third quarter of SSOE's 2021 planning year. Attainment of professional licensures and certifications is strongly encouraged at SSOE. The company covers the expense of preparation classes and exam fees as well as provides paid time off to take the exam. As an added incentive, once an employee has passed an exam, they are awarded a recognition bonus.­­­­
Licensures
Professional Engineer
To become a professional engineer (PE), an individual must meet statutory requirements, including completion of a 4-year college degree and a minimum of 4 years of acceptable work experience. Licensure is awarded upon successful completion of the Principles and Practice of Engineering exam, which measures an individual's academic and practical knowledge of technical engineering.
Candis Polite, PE, Electrical Engineer, recently earned her professional engineering license. A University of Alabama graduate with a Bachelor of Science in Electrical Engineering and Mathematics, Candis works in SSOE's Birmingham, Alabama office. She specializes in electrical drafting and design with a focus on healthcare projects. Candis supports the firm's Building Design Group (BDG) operations with her 14 years of experience.
Certifications
Engineering Intern
To earn an Engineering Intern (EI) enrollment, an individual must successfully complete the 6-hour Fundamentals of Engineering exam. The exam signals the individual has mastered the fundamental requirements and is the first step toward earning a Professional Engineer (PE) licensure.
Rachel Berrey, EI, Process Engineering in Lima, Ohio, recently received her EI certification.
Project Management Professional (PMP) 
PMP® certification, awarded by the Project Management Institute (PMI), indicates that an individual possesses the knowledge and skill necessary to lead and direct project teams, and delivers project results within the constraints of schedule, budget, and resources.
Matthew Schertz, PMP, Project Manager in St. Paul, Minnesota, recently earned his PMP certification.
OSHA 10-Hour Construction Industry Certification
To receive Occupational Safety and Health Administration (OSHA) 10-Hour Construction Industry certification, an individual must complete the 10-Hour Construction Industry Outreach Training Program, which is intended to provide an entry-level construction worker with general awareness on recognizing and preventing hazards on a construction site. SSOE requires the OSHA 10-hour certification for all technical employees.
Connor Overholtzer, Student Intern in Birmingham, Alabama; William Rabquer II, Mechanical Engineering in Toledo, Ohio; and Ashwin Shetty, Business Leader in Mumbai, India, recently earned their OSHA 10-hour construction industry certification.
OSHA 10-Hour General Industry Certification
To maintain a healthy and safe work environment, OSHA recommends employees in various industries participate in workplace safety training. The OSHA Education Center created this online course to address specific regulations as they apply to the general industry.
Chase Jones, PE, Process Engineer in Brentwood, Tennessee, recently earned his OSHA 10-hour general industry certification.
OSHA 30-Hour Construction Industry Certification
To receive OSHA 30-hour Construction Outreach certification, an individual must complete the 30-Hour Construction Industry Outreach Training Course. This course is a comprehensive safety program designed for anyone involved in the construction industry, but more specifically devised for safety directors, foremen, and field supervisors and provides complete information on OSHA compliance issues. SSOE requires the OSHA 30-hour certification for all field and startup employees.
Tanveer Saghir, Construction Manager in Mumbai, India, recently earned his OSHA 30-hour general industry certification.
Professional in Human Resources and Society for Human Resource Management Certified Professional (SHRM-CP)
The Professional in Human Resources® (PHR) from HR Certification Institute® demonstrates mastery of the technical and operational aspects of HR management, including U.S. laws and regulations. The PHR is for the HR professional who has experience with program implementation, has a tactical / logistical orientation, is accountable to another HR professional within the organization, and has responsibilities that focus on the HR department rather than the whole organization.
For HR professionals functioning at the operational level performing duties such as implementing HR policies, supporting day-to-day HR functions, or serving as an HR point of contact for staff and stakeholders. Based on a core set of competency and knowledge principles outlined in the SHRM Body of Competency and Knowledge® (SHRM BoCK), the SHRM-CP and the SHRM-SCP certifications provide credential holders with a roadmap for achieving vital outcomes leading to personal and organizational success.
Debra Morgan, PHR, SHRM-CP, Manager, Employee Benefits in Toledo, Ohio, recently earned her PHR certification and became an SHRM-CP.
https://www.ssoe.com/wp-content/uploads/2014/02/150x150_SSOE_employee-registrations-and-certifications-for-fourth-quarter-of-planning-year-2016.png
150
150
Hannah Lee
/wp-content/uploads/2018/05/logo_ssoe.png
Hannah Lee
2021-07-12 09:37:27
2021-07-12 13:01:37
SSOE Group Announces Employee Licensures and Certifications for Third Quarter of Planning Year 2021