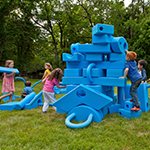 SSOE Group Announces Mom's House of Toledo as Recipient of the Firm's "Building the Future" Contest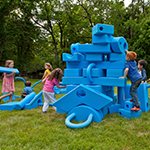 Part of SSOE's Year-Long 75th Anniversary Celebration
TOLEDO, Ohio, August 16, 2023 – SSOE Group (www.ssoe.com), an internationally ranked architecture and engineering firm, is excited to announce Mom's House of Toledo as the recipient of its nationwide "Building the Future" Contest. The firm kicked off various activities internally and externally as part of a year-long 75th anniversary celebration.
A Landslide Win
Through the "Building the Future" Contest, SSOE employees and retirees had the opportunity to nominate a school / educational environment in any of the 48 contiguous states to win an Imagination Playground. This innovative playground equipment system transforms any space—schools, children's museums, parks and recreation, daycare centers, camps, hospitals, churches, and more—into a play space that encourages learning, social development, movement, and early STEM engagement.
As the winner of the contest, Mom's House received a large 105-piece set of Imagination Playground's big blocks last month, along with two storage containers and outdoor winter coverage, a gift valued at over $7,000. Mom's House, a nonprofit organization that offers programs and services to help at risk, low-income single parents achieve their educational goals, competed against 23 other nominated organizations across the U.S.
Each nomination included a submission detailing why the employee or retiree thought the organization deserved to win. Mom's House was the only organization to be nominated by two employees, and after the votes were tallied, obtained a steep majority at 23%.
As an added surprise, SSOE's employees collected $2,000 for Mom's House at its Toledo office's 75th Anniversary celebration at the Toledo Zoo. The contribution was announced at the firm's press conference on August 8th.
A Gift to Mark Two Milestones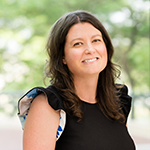 SSOE's Betsy Hurner, Vice President of Corporate Development and Chair of the firm's 75th Anniversary Committee, shared, "A nod to our corporate vision, our 'Building the Future' Contest recognizes the critical role our surrounding communities have played in SSOE's 75 years of success and serves to inspire the next generation of SSOE employees. I think many enjoyed learning about the organizations that our fellow colleagues consider near and dear to their hearts and about those that nominated based on the personal connection they have to a particular organization."
Hurner continued, saying, "It's even more exciting to share this gift with Mom's House as they celebrate their own milestone this year—their 30th anniversary. That's three decades of supporting the Toledo-area community and helping to break the cycles of poverty."
Hitting Close to Home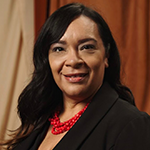 Mom's House business offices and five-star-rated childcare center are located at 2505 Franklin Avenue in central Toledo, a mile from SSOE's world headquarters. Its program, led by Executive Director Christina Rodriguez for the past 16 years, has averaged around 10 graduates annually. Mom's House couples the education of the parent with the education of the child in its two-generation program. In an effort to break the cycle of poverty, Mom's House creates a space for single parents to pursue their dreams, education, and do the "heartwork" through comprehensive programming while their children attend its early childhood education program.
To commemorate SSOE's gift to the nonprofit organization, a joint press conference and Imagination Playground ribbon cutting will be held at Mom's House's 2505 Franklin Avenue facility at 10:00 AM (EST) on Wednesday, August 23, 2023. Toledo-area media is invited to congregate up to 30 minutes prior.
Rodriguez commented on SSOE's donation, stating, "It's an honor to have been selected to receive this amazing gift by the employees of SSOE as part of their 75th Anniversary. Not only does this incredible gift help us to continue to help single parents, but it also offers critical early learning development for their children which in turn creates lifelong learners and changed communities."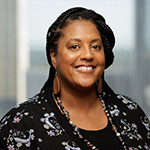 Candice Harrison, Director of Diversity, Equity, and Inclusion (DEI) at SSOE and one of two of the firm's employees who nominated Mom's House for this contest, commented, "We're so excited to share this gift with Mom's House of Toledo. While I have not been the beneficiary of their services, I have been a volunteer and donor in the past and am passionate about their mission. I found myself a single mom during my junior year of college. While I was fortunate enough to have a village to support me and my son so that I could finish college, many single parents don't have that resource. Mom's House provides that village for those who don't have it."
On Saturday, July 29th, Harrison—a long-standing supporter of Mom's House—stepped behind the bar at TolHouse to help raise funds for one of her favorite local nonprofits. She served up cocktails at the downtown Toledo social club where she is a founding member, donating 100% of her gratuities (totaling $600) to Mom's House.
Harrison continues, sharing, "This serves as yet another example of SSOE's commitment to nurturing DEI at a societal level. We heavily invest in community partnerships that expose students of all ages and from all walks of life to STEM education."
Those interested in learning how they can support Mom's House through donations and volunteerism can visit momshousetoledo.org/get-involved for more information.
https://www.ssoe.com/wp-content/uploads/ssoe_imagination-playground_150x150.png
150
150
Katie Junga
http://www.ssoe.com/wp-content/uploads/SSOE-1805-Reg-2.svg
Katie Junga
2023-08-16 08:00:00
2023-08-09 16:18:13
SSOE Group Announces Mom's House of Toledo as Recipient of the Firm's "Building the Future" Contest