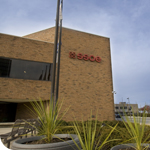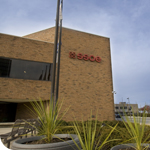 Toledo, Ohio, October 14, 2011 – SSOE Group (www.ssoe.com), an international engineering, procurement, and construction management (EPCM) firm, announced today that four Senior Associates have been named Principals, effective January 1, 2012. SSOE's Board of Directors named Mike Duffey, Julie Dolan Goare, Chris O'Connor, and Dan Vining principal owners of SSOE.
Each of these individuals has proven to be an effective leader and driver of the business. As owners, they further demonstrate their commitment to the firm through a financial investment. However, principal ownership represents more than a financial stake, it is also a reflection of each individual's dedication.
Tony Damon, President and CEO stated, "These individuals have distinguished themselves in their careers at SSOE through leadership, professionalism, performance and commitment to the values that make SSOE a great place to work. Mike, Julie, Chris, and Dan have made significant contributions to our success in the past and will continue to do so in the future, helping to assure the sustainability of the organization."
Mike Duffey, PE, Director of Federal Programs, has more than three decades of professional industry experience as well as 28 years of past military service. Mike joined SSOE in 1999 as manager of the Civil Engineering Department. In 2006, he was promoted to division manager of SSOE's Facility SBU. In his current role as Director of Federal Programs, Mike is responsible for corporate-wide strategic leadership and business development efforts in support of the Federal Government. He received a Bachelor of Science in Civil Engineering from the University of Akron and is a graduate of the United States Air Force Air War College.
Julie Dolan Goare, Global Account Executive with SSOE's Food and Consumer Products SBU, has 25 years of experience. Since joining SSOE in 2003, Julie has developed and served in an account management role for some of SSOE's largest clients as well serving as the Champion of SSOE's Consumer Products sector. She is a graduate of The Ohio State University and holds a Bachelor of Science in Electrical Engineering.
Chris O'Connor, PE, PMP, Division Manager, has over 20 years of experience and started his career in SSOE's civil / structural department in 1990. Recently, Chris was promoted to a Business Leader in SSOE's Industrial Facilities group. He is also responsible for business development and account management in the federal government and telecom sectors. He is a graduate of the University of North Dakota State University and holds a Bachelor of Science in Construction Engineering.
Dan Vining, PMP, General Manager of SSOE Systems, Inc., has over 20 years of project management experience and joined SSOE in 2002 as a Sr. Project Manager with the Food Process and Personal Care group. In 2008, Dan was selected to lead SSOE's construction and program management efforts. Vining is a graduate of The University of Toledo and holds a Bachelor of Science Degree in Mechanical Engineering.
https://www.ssoe.com/wp-content/uploads/2011/10/150x150_SSOE_appointment-of-four-new-principals-2011.png
150
150
Jenni Roder
/wp-content/uploads/2018/05/logo_ssoe.png
Jenni Roder
2011-10-14 10:23:22
2018-07-11 19:23:25
SSOE Group Announces the Appointment of Four New Principals