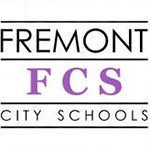 SSOE Group Awarded all Four Elementary Schools for Fremont City Schools District Rebuild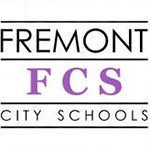 TOLEDO, Ohio, January 8, 2018 – SSOE Group (www.ssoe.com), a global project delivery firm for architecture, engineering, and construction management, is proud to announce that they have been selected to provide architectural and engineering services for four new elementary schools as part of the Fremont City Schools district rebuild project in partnership with Munger Munger + Associates Architects Inc.
Currently in the preliminary planning phase with groundbreaking projected for 2018, this project, in total, will consist of five new facilities—the four elementary schools and one high school—and is expected to provide extensive long-term benefits to the area. SSOE was awarded the elementary schools based on their expertise in education facility design spanning more than 35 years. The seven elementary schools currently in use will be consolidated into four new buildings on the existing sites. Upon completion of the construction projects, all seven existing elementary schools will be demolished.
Joe Kunkle, AIA, PE, LEED AP, Principal Department Manager within SSOE's Healthcare, Commercial, and Education Strategic Business Unit (SBU) stated, "SSOE is excited to bring our multi-disciplined team to support what is potentially the largest capital project to take place in the City of Fremont. Our dedicated and experienced team brings decades of expertise designing educational environments and facilities that support both the learning needs of children, as well as the teaching needs of staff. We are very excited for the opportunity to not only bring our client's vision to life, but to be part of something that will impact their community in such a positive way."
SSOE's expertise in PreK-12 design is represented by a portfolio of projects over the past 10 years where they have accomplished design for an average of $60 million in construction value, per year. SSOE recently completed projects for Sylvania City Schools (district-wide rebuild and renovations and Central Elementary), Miamisburg City Schools (district-wide rebuild and renovations, Jane Chance Elementary, and Kinder Elementary) and Toledo Public Schools (district-wide assessments, renovations, and expansions, Scott High School, and Start High School). Currently, they are the district architect for Anthony Wayne Local School District, working on a facilities master plan as well as concluding the field phase for Forest Hills School's district-wide rebuild project in Cincinnati.
https://www.ssoe.com/wp-content/uploads/2018/01/150x150_SSOE_awarded-for-all-four-elementary-schools-for-fremont-city-schools-district-rebuild.png
150
150
hitch
http://www.ssoe.com/wp-content/uploads/SSOE-1805-Reg-2.svg
hitch
2018-01-08 08:00:18
2018-07-11 17:20:59
SSOE Group Awarded all Four Elementary Schools for Fremont City Schools District Rebuild