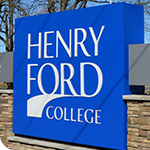 SSOE Group Awarded Design Services for Henry Ford College's Entrepreneur and Innovation Institute / Technology Building Renovation and Addition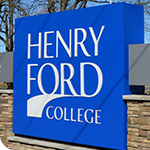 TOLEDO, Ohio, March 9, 2020 – SSOE Group (www.ssoe.com), a global project delivery firm for architecture, engineering, and construction management, is proud to announce that they have recently been selected to provide architectural and engineering design services for Henry Ford College's (HFC) Entrepreneur and Innovation Institute / Technology Building Renovation and Addition Project in Dearborn, Michigan.
The project includes the renovation of 18,000 SF of existing classroom and lab space and the addition of 24,000 SF of new space in the Technology Building on HFC's main campus. Renovations will include structure, envelope, interior finish, HVAC, lighting, electrical, and plumbing updates. This project will allow for continued renovations initiated in 2015 and has a total estimated budget of $14.9 million.
HFC's 24,000 SF addition will create multi-disciplinary labs, including a new Makers Space / Innovation Hub, renovated automotive labs, as well as the business and entrepreneurial collaboration space needed to support changing programs and curricula, the regional demand for workforce training, and business and industry partnership initiatives. This new construction will also improve building and program access and internal circulation, while addressing the lack of breakout / collaborative workspaces critical for student success. Lastly, the addition will house a new campus Energy Plant to support the college's goal of a Net Zero campus. SSOE will work closely with HFC's energy partners, Johnson Controls and Garforth International, to integrate the College's $23.1 million Integrated Energy Master Plan (IEMP) into this project.
Several of the programs and physical spaces that will be positively impacted by this project include the Transportation / Automotive Technology Program, the HFC Fabrication Lab, Product Development Center ("Maker Space"), Innovation, Entrepreneurship and Business Skills Center, HFC Advanced Manufacturing Early College, and improved learning spaces in the Technology Building.
SSOE's Sonny Hamizadeh, AIA, Principal and Architectural Department Manager stated "We are very excited to be a part of this renovation and expansion project that, once complete, will support over 3,250 students annually on their continuous education journey. SSOE is proud to help Henry Ford College boost Michigan's future workforce by providing the design to bring them a state-of-the-art innovation and technology facility."
Currently, SSOE is providing workforce development and innovation center design services on a number of projects, including:
The United Brotherhood of Carpenters and Joiners of America – New workforce training facility in Detroit, Michigan.
Youngstown State University – Excellence Training Center. This workforce training facility, which broke ground last fall, offers a real-life simulated advanced manufacturing environment housing approximately $5.5 million in equipment.
Owens Community College – 58,600 SF Advanced Manufacturing Training Center renovation, currently in Phase II of construction to be completed the summer of 2020. Once completed, this facility will serve as an effective recruiting tool for the college to attract and retain students and prepare them for success as they enter today's workforce.
Other clients the firm has worked with to deliver workforce development and training center projects include BMW, Clemson, Northwest State Community College, Transportation Research Center, Toyota, The United Association of Plumbers & Steamfitters Local Union 773, and Volkswagen AG.
For more information visit: https://www.ssoe.com/markets/workforce-development/
https://www.ssoe.com/wp-content/uploads/HFC_150x150.png
150
150
Jenni Roder
/wp-content/uploads/2018/05/logo_ssoe.png
Jenni Roder
2020-03-09 09:00:49
2020-03-09 12:26:25
SSOE Group Awarded Design Services for Henry Ford College's Entrepreneur and Innovation Institute / Technology Building Renovation and Addition