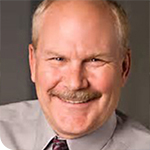 SSOE Group Elects New Members to Board of Directors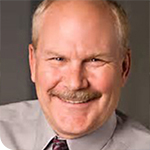 TOLEDO, Ohio, December 21, 2018 – SSOE Group (www.ssoe.com), a global project delivery firm for architecture, engineering, and construction management, announced today the selection of John Pemberton and Nate Czerniejewski as new directors to its board as well as Jim Lewis who was selected by the board to fill a vacant seat. All three individuals were selected by SSOE's stockholders for their unique industry perspective and diverse background that align with the company's core markets and future growth objectives.
John Pemberton is a former Vice President of Technology and Manufacturing for Intel Corporation. Most recently, he was the General Manager of Intel's Global Construction Group where he oversaw all domestic and international projects. John also was a plant manager for many years, where he was responsible for the technology transfer and ramp-up of all of Intel's new products. During his last 3 years with Intel, John served as a national board member for the Lean Construction Institute (LCI) representing the voice of corporations concerned about the current state of the construction industry. Since his recent retirement after 34 years with Intel, he is now a sought after champion and mentor for Lean and Collaborative Project Delivery approaches. John remains active in the LCI community and routinely speaks and helps projects across the country.
Nate Czerniejewski, PE, PMP, Senior Vice President, General Manager – EPCM, joined SSOE in 1995 as a student intern and quickly advanced within the organization. Over the years, Nate has gained invaluable experience by serving as SSOE's on-site engineering manager for Toyota in San Antonio, Texas; Princeton, Indiana; and Valenciennes, France. Subsequently, he served as Section Manager, Senior Project Manager, On-site Lead Construction Manager, and Division Manager before becoming General Manager for SSOE's Construction Management Division. Nate is a graduate of the University of Toledo and holds a Bachelor of Science in Civil Engineering. In addition, he obtained his Project Management Professional (PMP) certification in 2012. Nate was named a Principal in 2015.
Jim Lewis, Senior Vice President, Strategic Business Unit (SBU) Manager – Food and Consumer Products (FCP), started his career with SSOE in 2001 as a contract staff member with SSOE'S FCP SBU. He became an employee of SSOE in 2002 as an engineer. His career continued to progress and, in 2009, he was promoted to Section Manager of FCP's Controls Department. In 2011, Jim was named Department Manager, in 2015 he became a Principal, and in 2017 he was selected as the FCP SBU Manager. Jim is a past recipient of SSOE's Leadership Award for demonstrating leadership in all facets of his SSOE career, both as a Department Manager—leading staff across five locations—and as a Project Manager—with accounts earning more than $2 million in revenue. Jim is a graduate of the University of Toledo, where he earned a Bachelor of Science in Electrical Engineering.
Mike Murphy, Chairman of the Board, stated "I am excited about the three new members of our board. The experience and knowledge on construction, Integrated Project Delivery (IPD), and Lean practices that they bring to the board will be extremely beneficial and help us create tremendous value for our clients. In addition, all three bring great passion for improving how projects are delivered to help make our clients successful."
Other Board Members in Office:
Bob Howell – President, CEO
Vince DiPofi, PE – Executive Vice President, Chief Operating Officer
Michael Murphy – Senior Vice President, Chairman of the Board
Catherine Myers – Senior Vice President, SBU Manager
Jim Lewis – Senior Vice President, SBU Manager
Lori Gillett – Outside Director
Sue King – Outside Director
https://www.ssoe.com/wp-content/uploads/2018/12/jPemberton_150x150.jpg
150
150
Jenni Roder
http://www.ssoe.com/wp-content/uploads/SSOE-1805-Reg-2.svg
Jenni Roder
2018-12-21 01:00:21
2018-12-20 14:53:09
SSOE Group Elects New Members to Board of Directors