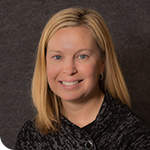 SSOE Group Elects New Members to Board of Directors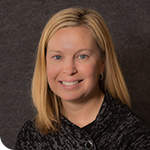 TOLEDO, Ohio, December 12, 2017 – SSOE Group (www.ssoe.com), a project delivery firm for architecture, engineering, and construction management, announced today the selection of Lori Gillett and Catherine Myers as new directors to its board. Both individuals were selected by SSOE's shareholders for their unique industry perspective and diverse background that align with the company's core markets and future growth objectives.
Lori Gillett, Assistant Vice President / Owner of the Kokosing family of companies, will serve a three-year term as an outside board member beginning November 29, 2017. Gillett is a third-generation owner of the family-owned Kokosing, Inc. representing seven companies with major markets including:  commercial, industrial / heavy civil, material supply, oil and gas and transportation. At Kokosing Industrial, she is responsible for promoting their diverse services, pursuing business opportunities, and managing the business development efforts. Gillett also manages the Kokosing, Inc. marketing team and serves on the Kokosing, Inc. Board of Directors.  She was recently appointed to Ohio Governor Kasich's Executive Workforce Board, serves on the Ohio Contractors Association and Ohio Dam Safety Board of Directors, and is in an Advisory Board role for Ohio Northern University's College of Engineering and VirDeCon.
Catherine "Cathy" Myers, PE, Senior Vice President and SSOE's Advanced Technology (AT) Strategic Business Unit (SBU) Manager, will also serve a three-year term beginning November 29, 2017. Cathy started with the firm in July 2017 and brought with her 25+ years of expertise and a deep familiarity with the semiconductor industry. She previously held the position of Senior Vice President for CH2M's Industrial and Advanced Technology Business Group with responsibility for the semiconductor market overseeing $200 million in annual revenue. Most recently, Cathy had been the Director of Industry and Community Partnerships within the Donald P. Shiley School of Engineering at the University of Portland. In addition to SSOE's Board of Directors, Cathy also serves on the board for two organizations in Portland: St. Mary's Academy, the state's oldest continuingly operating school and only all-girls secondary school, and Community Warehouse, a nonprofit furniture bank.
Mike Murphy, SSOE newly elected Chairman of the Board for SSOE stated, "Both Lori and Cathy bring extensive experience in the areas of leadership, management, strategy, as well as other boardroom experience. While Lori has broad experience in construction, Cathy brings extensive knowledge from the A/E/C world. All of these qualities align precisely with the criteria we have established in searching for new board members," Mike shares. "We are pleased to welcome both Lori and Cathy to SSOE's Board of Directors and are eager to work with them and gain their respective insight."
Other Current Board Members in Office:
Bob Howell – President, CEO
Todd Alsdorf, PE – Senior Vice President, Assistant Secretary, Vice Chairman
Craig Bowie, PE – Senior Vice President, Assistant Treasurer, Secretary
Vince DiPofi, PE – Executive Vice President, Chief Operations Officer
Michael Murphy – Senior Vice President, Chairman of the Board
Dennis Cuneo – Outside Director
Susan King – Outside Director
https://www.ssoe.com/wp-content/uploads/2017/12/150x150_SSOE_elects-new-members-to-board-of-directors.png
150
150
hitch
http://www.ssoe.com/wp-content/uploads/SSOE-1805-Reg-2.svg
hitch
2017-12-12 12:47:49
2018-07-03 19:49:45
SSOE Group Elects New Members to Board of Directors