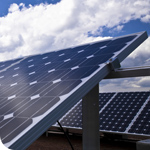 SSOE Group Helps Contribute to the Reinvention of the Rust Belt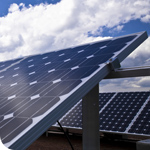 TOLEDO, Ohio, August 26, 2010 – SSOE Group (www.ssoe.com), an international engineering, procurement, and construction management (EPCM) firm headquartered in Toledo, Ohio, announced today it has been ranked the second largest solar generation design firm in the United States by Engineering News Record (ENR), the industry's premier news publication. The ranking took into account revenue generated from the design and construction of facilities related to solar power. This ranking validates author Judy Keen's recent article in USA Today titled "Toledo reinvents itself as a solar-power innovator".
Tony Damon, CEO states, "SSOE is proud to contribute to the reinvention of the Rust Belt as the hub for solar-energy research and production. We feel this ranking is reflective of our strong corporate vision to be a role model for support of environmental sustainability and that it substantiates our green building and LEED initiatives." In fact, in 2008 SSOE created a sustainable and renewable solutions group that is solely dedicated to helping clients implement strategies that minimize energy costs and reduce their carbon footprint.
Recently, SSOE has been recognized by the University of Toledo for their support on several projects pertaining to renewable fuels. As stated by Keen, "The University of Toledo is home to top solar researchers and has a business incubator that provides business services to solar entrepreneurs. It also houses a School of Solar and Advanced Renewable Energy, a Center for Photovoltaics Innovation and Commercialization, and a team of nationally renowned researchers. Its Scott Park Campus is devoted to — and powered by — alternative energy, including the state's largest array of linked solar panels."
This ranking was published in the 2010 Engineering News Record (ENR) Top 500 Design Firms Sourcebook rankings. The sourcebook provides market analysis and rankings of the largest U.S.-based architectural and engineering firms based on revenue for design services performed in 2009.
https://www.ssoe.com/wp-content/uploads/2010/08/150x150_SSOE_ssoe-group-helps-contribute-to-reinvention-of-rust-belt.png
150
150
hitch
http://www.ssoe.com/wp-content/uploads/SSOE-1805-Reg-2.svg
hitch
2010-08-26 20:39:57
2018-07-11 20:18:51
SSOE Group Helps Contribute to the Reinvention of the Rust Belt