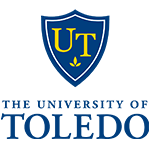 SSOE Group Partners with The University of Toledo College of Engineering to Strengthen Inclusion and Diversity Initiatives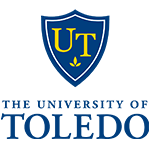 TOLEDO, Ohio, August 18, 2020 – SSOE Group (www.ssoe.com), a global project delivery firm for architecture, engineering, and construction management, is excited to announce their official partnership with The University of Toledo (UToledo) College of Engineering to strengthen their diversity and inclusion initiatives. SSOE will work with Dr. Lesley Berhan, the College's Associate Dean of Diversity, Inclusion, and Community Engagement, to strengthen inclusive excellence within SSOE's organization.
This partnership dovetails the firm's statement of support and announcement of follow-up actions responding to racial equity and fairness released in July of this year. These preliminary follow-up actions, which included a target for increasing their spend with suppliers who are minority business enterprises (MBE) and women business enterprises (WBE), marked the beginning of the firm's more tangible approach to change to address the underrepresentation of minorities and females across the AEC industry. With this partnership, the firm takes another large step forward.
Dr. Berhan will be spending time this fall becoming acquainted with the SSOE organization and its current practices. The specific activities will include review of existing policies and messaging related to inclusion and diversity, as well as interviews with individual managers and non‐managerial staff on the following topics: hiring practices, training protocols, inclusion and diversity strategic planning, cultural issues, leadership effectiveness, and community integration.
President and CEO of SSOE and UToledo College of Engineering alumnus Vince DiPofi, PE, stated, "As I've said recently, our company is not where it needs to be and we want to make continuous improvement. I've had the opportunity to get to know Dr. Berhan over the past several years and am confident her expertise will be a welcomed infusion into our program."
Michael Toole, PhD, PE, Dean of the UToledo College of Engineering, stated, "One of the most gratifying parts of my job as the Dean of the College of Engineering has been building relationships with the College's Corporate Partners, especially with SSOE. Our interactions have been particularly meaningful as I have enjoyed and grown through our conversations related to leadership. Dr. Berhan and I look forward to further collaboration to strengthen inclusive excellence at SSOE."
Dr. Berhan's time is being graciously provided to SSOE by the University as part of the special engagements they offer to some of their longest-standing Corporate Partners. SSOE's partnership with the University, built on the legacy of our founder Al Samborn, UToledo College of Engineering Class of 1939, has proven to be continually beneficial to both the University and SSOE. Samborn was committed to engineering education, which was exemplified by his many years teaching at the University where he helped develop SSOE's Co-op / Internship Program that still exists today. Since 1999, SSOE has provided over 950 co-op placements. These placements included mechanical, electrical, civil, computer science and engineering, chemical, and construction engineering. SSOE has utilized the Co-op / Internship Program as a pipeline for their engineering needs and has hired many past co-op engineering students for full-time employment, with UToledo alumni currently making up nearly 15% of those actively employed at the firm's more than 20 offices across the U.S. and around the world.
https://www.ssoe.com/wp-content/uploads/UT_150x150.png
150
150
Jenni Roder
http://www.ssoe.com/wp-content/uploads/SSOE-1805-Reg-2.svg
Jenni Roder
2020-08-18 12:13:12
2020-08-18 15:31:19
SSOE Group Partners with The University of Toledo College of Engineering to Strengthen Inclusion and Diversity Initiatives