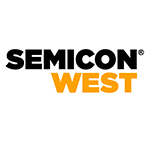 SSOE Group Semiconductor Experts to Attend SEMICON® West 2017 in San Francisco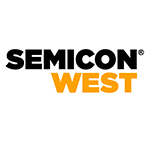 SAN FRANCISCO, California, June 21, 2017 – SSOE Group (www.ssoe.com), a global project delivery firm for architecture, engineering, and construction management, announced today that several of its semiconductor manufacturing experts will be joining business and technology leaders, researchers, and industry analysts in attending SEMICON West 2017 on July 11th – 13th, 2017. Organized by SEMI and celebrating its 47th year, SEMICON is the flagship annual event for the global microelectronics industry.
With more than 600 exhibitors, the 3-day conference offers various displays of new products and technologies for microelectronics design and manufacturing, bringing together the entire extended supply chain—from electronic design automation and device fabrication to final manufacturing and system integration. More than semiconductors, SEMICON West is also a showcase for emerging markets and technologies born from the microelectronics industry, including microelectromechanical systems, photovoltaics, flexible electronics and displays, nanoelectronics, solid state lighting, and more. It's here that the industry gets a glimpse at what's next and finds its innovation engines. Additionally, the conference offers more than 100 hours of cutting-edge education and training sessions covering today's most advanced applications and technologies, providing access to the business intelligence needed to be ahead of today's disruptive, fast-changing industry.
A Top 5 Semiconductor Design Firm for the past 4 years (ENR), SSOE was recently awarded a major semiconductor project in China. The semiconductor industry is expanding rapidly in China due to heavy investment from public and private funding—a highlight of SEMICON West's "China Strategic Innovation and Investment Forum". Clem Wood, Principal and Vice President of SSOE's Portland-based Advanced Technology Strategic Business Unit (SBU), states, "China has become a key player in the global semiconductor industry and we've been working to develop strong global and regional partnerships over the years to prepare for this shift. Known for our international work since the 1970s, we opened our first international office in Shanghai in 2005. It has grown to become one of our largest offices and our history of successful and profitable project execution—both in the U.S. and internationally—positions SSOE well for this anticipated industry growth."
SSOE's comprehensive experience spans more than 30 years in the semiconductor industry. From small facility upgrades to full fab retrofits requiring the installation of thousands of process tools, SSOE assists high-tech clients in addressing today's demanding, time-sensitive, and ever-changing facility challenges—creating innovative solutions to make them successful.
An initiative of the Center for Economic Growth (CEG), NY Loves Nanotech is a consortium of like-minded organizations, including economic development groups, academic institutions, and technology equipment and services suppliers, who have joined forces to promote high-tech industries, working to stimulate the economic climate of Tech Valley and New York, attract investment, create jobs, and more. SSOE has been a sponsor of the annual NY Loves Nanotech Dessert Reception at SEMICON West for nearly a decade. The reception will be held on Wednesday, July 12th from 8:00 – 11:00 PM (PDT) at the W Hotel in San Francisco, with over 300 industry leaders expected to attend.
For more information or to register for SEMICON West, visit www.semiconwest.org.
https://www.ssoe.com/wp-content/uploads/2017/06/150x150_SSOE_semiconductor-experts-to-attend-semicon-west-2017-in-san-francisco.png
150
150
Jenni Roder
http://www.ssoe.com/wp-content/uploads/SSOE-1805-Reg-2.svg
Jenni Roder
2017-06-21 11:02:29
2018-07-05 18:11:11
SSOE Group Semiconductor Experts to Attend SEMICON® West 2017 in San Francisco