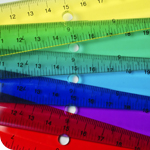 SSOE Group to Host High School Students during Annual "Engineer for a Day" Program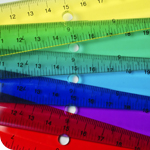 TOLEDO, Ohio, February 19, 2015 – SSOE Group, a global EPCM firm (www.ssoe.com), and other local area firms are promoting entry into the engineering profession by participating in Engineer's Week, taking place February 22-28, 2015 in locations across the U.S. SSOE is sponsoring Engineer's Week activities in their Portland, Oregon and Toledo, Ohio locations. SSOE is committed to preparing students for successful careers by generating interest and improving skills in the science, technology, engineering, and math (STEM) fields and is a proud sponsor of the National Math and Science Initiative (NMSI).
Approximately 25 students from 3 area high schools will get hands-on experience from a team of engineers when they spend part of their day at SSOE's Toledo headquarters for the "Engineer for a Day" program. The program will be held on Tuesday, February 24, 2015 from 12:30 until 3:30 PM. Students will attend a luncheon at The University of Toledo College of Engineering before meeting at SSOE. While at SSOE, they will have the opportunity to participate in team building activities, gain insight on the different engineering disciplines, and learn what it takes to become an engineer and potentially an employee of SSOE.
To kick off the program, Electrical Engineer, John Colley, PE will lead a demonstration on electrical engineering titled, "Let's Build a Motor". Next, SSOE's Director of Design Technology and Computer & Information Systems, Bill Case, and BIM/CAD Technical Leader Mark LaBell will lead a presentation on computer engineering and the application of 3D technology and animation software in the engineering profession. Students will learn about the different software programs SSOE uses to create life-like deliverables for clients as well the important role our computer engineers play in the organization. The presentation will conclude with a Q&A session to give students the opportunity to ask questions related to pursuing a career in the engineering field.
The day will wrap up with a hands-on activity to introduce structural engineering and the role of a project manager. SSOE Structural Engineer, Kyle Bosworth, PE will lead the activity titled, "Construct a Building Frame" which will involve students working in teams to successfully construct a building frame out of household products. The frames will then be tested to resist both vertical and horizontal loads and will test student's creativity with various design options in a team environment while managing a theoretical project budget and schedule.
During the program students will also learn about SSOE's student co-op / internship program. This program provides college students with resume building experience, a competitive wage, and college credits. On average SSOE employs 40 co-ops / interns at any given time.
https://www.ssoe.com/wp-content/uploads/2015/02/150x150_SSOE_high-school-students-go-interactive-at-engineer-for-a-day-program.png
150
150
hitch
/wp-content/uploads/2018/05/logo_ssoe.png
hitch
2015-02-19 16:48:01
2018-07-11 15:29:10
SSOE Group to Host High School Students during Annual "Engineer for a Day" Program