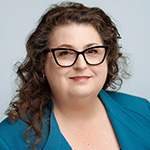 SSOE Group's Leclair Receives 2023 Bronze Medal Award from AIA Georgia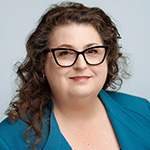 ATLANTA, Georgia, May 11, 2023 – (www.ssoe.com), an internationally ranked architecture and engineering firm, is proud to announce that Deirdre "Dee" Leclair, AIA, NCARB, Senior Architect, was awarded the 2023 Bronze Medal Award from the Georgia Chapter of the American Institute of Architects (AIA Georgia). The award recognizes a member who has furthered the objectives of the AIA. The institute works to advance the nation's quality of life. Bronze Medal recipients embody the AIA's values as they stand for architecture that strengthens our communities; building economic opportunities for architecture firms and architects; investing in the future of the profession and society; a focus on sustainability in the firm's projects, especially the impact of climate change through the built environment; and equity, diversity, inclusion, and human rights as they apply to the profession and the built environment. Winners were revealed at the AIA Georgia Design & Honor Awards, hosted at TK Elevator Corporation's new North American headquarters in Atlanta, Georgia.
Leclair was honored for her contributions to the profession at the April 15th event. Citing one of the reasons for her recognition by AIA Georgia is her career-long commitment to improving and helping designers navigate the state's fire and building codes – first inside the Department of Community Affairs and now in private practice. Additionally, AIA Georgia noted her leadership at the state level, influencing countless codes, amendments, and legislative bills concerned with the built environment. Furthermore, her role on the AIA National Codes and Standards Committee has provided a national leadership voice for the great work being done in Georgia.
Kirk Marchisen, AIA, LEED AP, Principal and Architectural Department Manager for the firm's Building Design Group, commented on the award stating, "Dee's consistent commitment to the development of state and national codes has been a great asset to SSOE. She has become a fantastic resource internally and to our many clients who have come to count on her expertise to address their questions and help navigate many of our projects through the sometimes-challenging code review process. She is truly living out SSOE's mission to deliver unparalleled client value that advances the AEC industry." Marchisen continued, "Her active involvement with the entities that she works with addresses the intents and interpretations of the codes and has put her in an elite group within the profession, and we appreciate her diligence."
Leclair brings over 30 years of experience to her projects and specializes in K-12, municipal, and higher education. As a Senior Architect, she oversees projects from design inception through the completion of construction for renovations, additions, and new builds. Leclair has extensive experience in architectural design and construction document production using BIM, specifications, and contract administration. She is an Autodesk Certified Professional for Revit Architecture and has over 20 years of experience using the software. As one of SSOE's code review and permitting specialists, Leclair brings those skills to all her projects.
Leclair is a dedicated member of AIA Georgia and AIA Atlanta and has been the recipient of a Presidential Citation and the James G. Fausett Service to the Profession Award by her fellow AIA Atlanta members for her efforts in code education and adoptions.
In addition to Leclair's AIA Georgia Bronze Medal Award, SSOE was also this year's recipient of the AIA Georgia People's Choice Award for their work on the Avondale Estates Town Green project. This multi-award-winning greenspace—complete with performance and market pavilions—replaced two underutilized city-owned acres, creating a heart for the downtown area and a catalyst for economic growth. Learn more about the AIA Georgia Honor Awards program, here.
About AIA 
Founded in 1857, AIA consistently works to create more valuable, healthy, secure, and sustainable buildings, neighborhoods, and communities. Through more than 200 international, state, and local chapters, AIA advocates for public policies that promote economic vitality and public well-being.
AIA provides members with tools and resources to assist them in their careers and business as well as engaging civic and government leaders and the public to find solutions to pressing issues facing our communities, institutions, nation, and world. Members adhere to a code of ethics and conduct to ensure the highest professional standards.
https://www.ssoe.com/wp-content/uploads/leclair_dee_150x150.jpg
150
150
Jenni Roder
http://www.ssoe.com/wp-content/uploads/SSOE-1805-Reg-2.svg
Jenni Roder
2023-05-11 10:00:19
2023-05-11 10:17:55
SSOE Group's Leclair Receives 2023 Bronze Medal Award from AIA Georgia