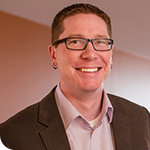 SSOE Group's Mark LaBell to Participate in Webinar Panel Discussing Cintoo Cloud during the Virtual SPAR 3D Expo & Conference 2020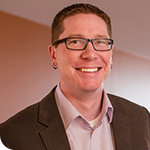 TOLEDO, Ohio, September 23, 2020 – SSOE Group (www.ssoe.com), a global project delivery firm for architecture, engineering, and construction management, announced today that Mark LaBell, Senior VDC Technical Leader, has been selected to participate in a webinar panel during the SPAR 3D Expo + Conference 2020. This event will be held virtually on September 24, 2020, from 11am – 12pm ET.
Mark LaBell will participate in this one-hour webinar panel titled "Cintoo Cloud, the Scan & BIM Platform for Architecture, Construction, and Engineering Services". Cintoo Cloud is a cloud-based reality data management and collaboration platform. By transforming large point cloud data into 3D meshes, the data is now shareable, collaborative, and distributable with clients, contractors, and your own teams. During the webinar panel, industry leaders will discuss how they use Cintoo Cloud to manage, view, share or distribute their Giga Bytes or Tera Bytes of terrestrial laser scan data for design, construction, BIM coordination, or engineering services. During the webinar, attendees will see how these leaders give proper access to multiple project participants all over the world, reducing silos and democratizing scan data with Cintoo Cloud's mesh-based Web viewer. Additionally, they will learn more about connecting Cintoo Cloud to Autodesk BIM 360, which enables Scan and BIM workflows such as visual comparison and issue tracking.
Mark LaBell has a passion and unparalleled dedication for the practice of Virtual Design and Construction (VDC) methods in the AEC industry. He has served as a user and customization expert in BIM / CAD software for over 15 years, and he provides support and training for users to educate them on how to maintain a sound and practical user environment. Always looking for the next best thing—whether process improvement, software, or hardware when it comes to practical design and user experience—he has learned that there is never a "one size fits all" approach, no matter what the client requirements dictate. Over the past several years, he has presented at numerous conferences, including Autodesk University 2017, 2018, and 2019, PSMJ THRIVE 2016, several Ohio Facilities Construction Commission (OFCC) Conferences, as well as Advancing Construction Technology 2018.
The SPAR 3D Expo & Conference and co-virtual AEC Next Technology Expo + Conference highlights commercial / industrial applications of technologies supporting the architecture, engineering, and construction communities, and more. The conference schedule features project-centric, solutions-oriented presentations from industry professionals, which provides conference attendees with an opportunity to learn about the latest technologies and how they are being applied to solve critical business challenges.
For more information on this webinar, click here.
https://www.ssoe.com/wp-content/uploads/LaBell_150x150.png
150
150
Jenni Roder
http://www.ssoe.com/wp-content/uploads/SSOE-1805-Reg-2.svg
Jenni Roder
2020-09-23 11:26:22
2020-09-23 12:38:35
SSOE Group's Mark LaBell to Participate in Webinar Panel Discussing Cintoo Cloud during the Virtual SPAR 3D Expo & Conference 2020