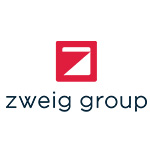 SSOE Group's Morton and Taylor Announced as Members of Zweig Group's 2023 ElevateHER® Cohort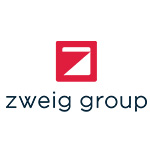 FAYETTEVILLE, Arkansas, January 25, 2023 – SSOE Group (www.ssoe.com), an internationally ranked architecture and engineering firm, is proud to announce that two of their leaders have been announced as members of Zweig Group's 2023 ElevateHER® cohort, a special task force comprised of individuals with a commitment to promote diversity as a means to combat recruiting and retention challenges in the architectural, engineering, and construction (AEC) industry. SSOE's Adrienne Taylor, PE, Division Manager, and Laura Morton, AIA, NCARB, Architect, both Senior Associates of the firm, have been named participants in this year's cohort.
ElevateHER® ensures underrepresented demographics find success in the AEC industry by serving as an advisor and a hub of information and resources. The previous three cohorts worked as different project teams, each concentrating on a particular challenge or focus area to provide an end product or strategy that can make a measurable impact on the AEC industry. The 2023 cohort will focus on continuing these projects as well as some new ideas and initiatives.
Candice Harrison, Director of Diversity, Equity, and Inclusion (DEI) at SSOE, commented, "Adrienne and Laura's participation in this cohort is not only beneficial to SSOE but to the industry as a whole. The work that will be done over the next year to help develop and disseminate actionable plans that aim to solve the recruitment and retention crisis in the industry via the lens of DEI is invaluable. This is a great opportunity for individual and company development and reaffirms SSOE's commitment to DEI and creating a culture that encourages growth at all levels."
Taylor commented on her participation in the cohort, stating, "I am honored to represent SSOE and the industrial process sector while learning with and from my peers how we can help promote and benefit from more diverse representation in the AEC industry. I'm excited to contribute my ideas and insights to this ElevateHER cohort and hope to inspire and drive progression for the future. I truly believe that progress through innovation and efficiency in engineering will be greatly enhanced by changing the demographic, increasing diversity in culture and thought."
Morton stated "I see the importance of the ElevateHER program and wish to bring forward my experience as a female in the industry, as well as my knowledge and resources collected from years of leadership in my community. Forward movement toward equity in the AEC industry requires a concerted effort, and I am honored to serve as a member of the ElevateHER cohort. I hope to contribute to further advancements that can be implemented for years to come."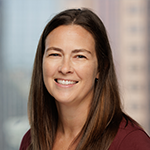 Adrienne Taylor joined SSOE in 2005 as an engineer for the Industrial Process Strategic Business Unit (SBU) and by 2011, she began taking on project management responsibilities. In 2015, she became a Department Manager for SSOE's Energy, Glass, Chemical, and Manufacturing SBU and in 2021, she was promoted to Division Manager of SSOE's Chemical Process group. Taylor holds a Bachelor of Chemical Engineering from the University of Dayton and is a Licensed Professional Engineer in the State of Ohio. Taylor was named "Young Engineer of the Year" in 2012 by the Toledo Society of Professional Engineers (TSPE), and in 2013, she was named "Young Engineer of the Year" by the Ohio Society of Professional Engineers (OSPE).
Laura Morton joined SSOE in 2020 through the firm's acquisition of Stevens & Wilkinson. She works as a project architect and project manager on a variety of urban mixed-use developments and adaptive reuse projects. Morton has a passion for serving her fellow architects and dedicates her time to AIA at multiple levels within the organization. She is a member of SSOE's "Culture Committee," which paved the way for the hiring of a dedicated DEI Leader at SSOE, as well as the establishment of Employee Resource Groups (ERGs) for women, minority, and LGBTQIA+ employees. Gaining insight from the ElevateHER experience, Morton plans to develop an ERG to address career development for junior designers and architects / engineers within the company, further building upon the mentorship and tutoring she has provided to colleagues in years past.
All individuals, regardless of age, experience, gender, background, or job role, were welcomed and encouraged to apply. View the 2023 roster here: https://zgelevateher.com/2023-cohort/
About Zweig Group
Zweig Group, three times on the Inc. 500/5000 list, is the industry leader and premiere authority in AEC firm management and marketing, the go-to source for data and research, and the leading provider of customized learning and training. Zweig Group exists to help AEC firms succeed in a complicated and challenging marketplace through services that include: Mergers and Acquisitions, Strategic Planning, Valuation, Executive Search, Board of Director Services, Ownership Transition, Marketing & Branding, and Business Development Training. The firm has offices in Dallas, Texas and Fayetteville, Arkansas.
https://www.ssoe.com/wp-content/uploads/elevateHER_150x150.jpg
150
150
Jenni Roder
http://www.ssoe.com/wp-content/uploads/SSOE-1805-Reg-2.svg
Jenni Roder
2023-01-25 10:00:44
2023-01-25 10:55:56
SSOE Group's Morton and Taylor Announced as Members of Zweig Group's 2023 ElevateHER® Cohort