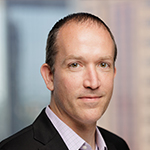 SSOE Group's Shawn Pankratz Named a 2024 Top Young Professional by ENR Northwest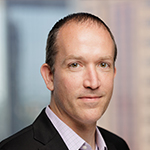 PORTLAND, Oregon, September 20, 2023 – SSOE Group (www.ssoe.com), an internationally ranked architecture and engineering firm, is proud to announce Division Manager Shawn Pankratz has been named a 2024 Top Young Professional by ENR Northwest.
Every year, each of ENR's 10 regional editions celebrate the excellence of young construction professionals by recognizing individuals under 40 years of age who have shown extraordinary career leadership and service. Candidates from Washington, Oregon, and Alaska were reviewed by a panel of judges who selected the Top 10. The selected individuals from each of the regions are automatically entered into ENR's National Top 20 Under 40 contest with judging to commence later this fall.
Pankratz joined SSOE as a Project Management Assistant in January 2013 through the firm's acquisition of Evergreen EDC, looking for a "change of pace" from his background in the banking and finance industry. He quickly rose through the ranks, being promoted to Assistant Project Manager six months after his hire, Project Manager in 2015, and Senior Program Manager / Project Manager in 2020, entrusted with overseeing key programs for core clients. In June of this year, he was promoted again and is now serving as a Division Manager for the Basebuild team for SSOE's Advanced Technology group.
SSOE's President and Chief Operating Officer Catherine Myers, PE, commented on Pankratz's recognition, stating, "Shawn is a conscientious, thorough individual with a strong work ethic who practices servant leadership that guides his team to provide the best for SSOE's clients. His non-engineering background enhances his project management capabilities—he understands the questions that need to be asked to uncover and provide value to the client as well as maintain coordination of the internal team. Shawn is an effective Senior Project Manager for our largest client in a very demanding field, excelling on many projects and extending SSOE's reach farther afield as well. His involvement in his profession, his family, and nonprofit organizations has been exemplary. Shawn serves as a role model for all of us who engage with him on a regular basis."
A graduate of Lewis & Clark College with a Bachelor of Arts in International Affairs, Pankratz has over a decade of experience with project and business operations, including specializing in semiconductor cleanroom and technology manufacturing design projects. He is a program leader for SSOE's top client in a very demanding field and is regularly cited as a reason our client wants to expand working with us. Recently, Pankratz has been leading and overseeing the design effort for a major new site in the U.S. as well as for a similar facility located in Europe. His leadership of the team as well as his focused relationship with his client counterparts has resulted in a stellar relationship and several unique portfolio additions for SSOE.
 To view ENR Northwest's complete listing of its 2024 Top Young Professionals, click here.
https://www.ssoe.com/wp-content/uploads/pankratz_150x150.jpg
150
150
Jenni Roder
http://www.ssoe.com/wp-content/uploads/SSOE-1805-Reg-2.svg
Jenni Roder
2023-09-20 11:00:04
2023-09-20 15:33:36
SSOE Group's Shawn Pankratz Named a 2024 Top Young Professional by ENR Northwest