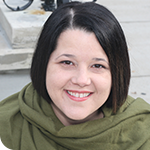 SSOE Group's Suzan Huff Takes on Additional Leadership Roles within the National Council of Architectural Registration Boards (NCARB)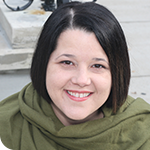 NASHVILLE, Tennessee, November 30, 2020 – SSOE Group (www.ssoe.com), a global project delivery firm for architecture, engineering, and construction management, is proud to announce that Suzan Huff, AIA, NCARB, LEED AP BD+C, Master Architect and Senior Associate, has recently taken on additional volunteer roles within the National Council of Architectural Registration Boards (NCARB). Suzan has been lending her architectural expertise to the organization's Architect Registration Examination® (ARE®) committees for the past thirteen years.
The ARE is a multi-division exam used to assess the knowledge and skills to provide various services required regarding the practice of architecture. The current version of the exam, ARE 5.0, is developed by NCARB and features six divisions. Completing ARE 5.0 by passing all six divisions is required by all U.S. jurisdictions, as well as some Canadian provincial and territorial architectural associations, as a key step on the path to earning a license and is designed to assess several aspects of architectural practice related to health, safety, and welfare. Specifically, the ARE focuses on areas that affect the integrity, soundness, and health impact of a building, as well as an architect's responsibilities within firms, such as managing projects and coordinating the work of other professionals.
As part of Suzan's initial role, she served on several committees to modify and update the ARE, as well as oversaw the quality control process. Every year, all test questions are reviewed and new questions are written to incorporate. It is estimated that over the years, she's written upwards of 350 ARE questions.
In Suzan's most recent leadership roles, she serves as the Committee Chair for the ARE 5.0 Item Development Subcommittee which is responsible for writing and editing questions for ARE 5.0.. This group includes many members who reside on their respective state boards and also newly registered architects. Additionally, she serves on the ARE Examination Committee which holds several meetings a year to discuss high-level strategic planning for the exam, including technological developments and policies. Their recommendations are then sent to the board for final decision.
Suzan said, "It's no small task to volunteer. I spend between 40 to 90 hours in preparation for each meeting. But the work is important to the profession of architecture, to the health, safety, and welfare of the public, and to our firm to ensure our future licensed architects meet the highest standards of practice."
NCARB has more than 20 volunteer committees, subcommittees, and task-forces that meet throughout the year to review topics related to the AXP, ARE, NCARB certification, and more that help shape the architecture profession and protect the public. Made up of practicing architects, public members, executives from U.S. licensing boards, collateral representatives, and licensure candidates, these groups examine policies, steer initiatives, and make recommendations for improvement.
Find more information here: https://www.ncarb.org/
https://www.ssoe.com/wp-content/uploads/suzan_huff_150x150.png
150
150
Jenni Roder
https://www.ssoe.com/wp-content/uploads/SSOE-1805-Reg-2.svg
Jenni Roder
2020-11-30 15:26:22
2020-11-30 16:14:35
SSOE Group's Suzan Huff Takes on Additional Leadership Roles within the National Council of Architectural Registration Boards (NCARB)