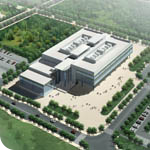 SSOE Grows Presence in China with New Ford Motor Co. Facility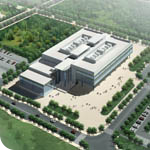 SHANGHAI, China, August 8, 2007 – SSOE China Co. LTD of Shanghai China, a wholly owned subsidiary of SSOE, Inc. of Toledo, Ohio, a leading architectural, engineering and management firm, is helping Ford Motor Company's efforts to increase its footprint in the world's largest growth market with the Ford Research and Engineering Center located in Nanjing, China.
SSOE is providing EPCM (engineering, procurement and construction management) services for the Center, which is focused on helping Ford serve China's rapidly expanding economy and booming automotive and industrial markets. One of the largest automotive design firms in the United States, SSOE recognized China's growing consumer market had created a need to extend their services into Asia, opening SSOE China, Ltd. in 2005. "We have an impressive array of automotive clients, and they are all focused on growing their presence and sales in China," said Ernie Smith, chairman of SSOE. "With our presence in this market SSOE is well poised to capitalize on our clients' success and growth in China."
The first phase of the Ford Research and Engineering Center consists of a 1.1 million-square-foot Component and Vehicle Testing Laboratory that is scheduled for completion in December 2007. The second phase, expected to be completed in 2008, is a 1-million-square-foot technical center and China headquarters for Ford. The Center, expected to house 600 employees, will support Ford's product development worldwide across all its brands.
SSOE designers cited differences in the architectural style value favored by the Chinese market vs. the Western market as a top challenge in designing the project. Many typical Chinese designed buildings are still patterned after Chinese building standards developed in the 1960's rather than utilizing the advances made in building materials today. SSOE has prior experience addressing these and other nuances based on past projects in the China market for clients such as Cummins, International Textiles Group and Owens Corning.
"SSOE is honored to provide management services for Ford's high profile Research and Engineering Center. We provide high quality and innovative services in China which are unparalleled in this market, and that has been the key to our success and continued growth in China," said Smith.
https://www.ssoe.com/wp-content/uploads/2007/08/150x150_SSOE_new-ford-motor-co-facility-in-china.png
150
150
hitch
https://www.ssoe.com/wp-content/uploads/SSOE-1805-Reg-2.svg
hitch
2007-08-08 15:18:34
2018-07-12 15:59:39
SSOE Grows Presence in China with New Ford Motor Co. Facility