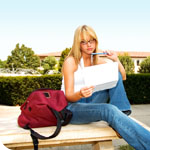 SSOE pledges $629,000 to The University of Toledo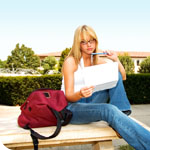 Toledo, OH, August 25, 2008 – A partnership that has flourished over many years is taking a new form, as SSOE Inc., a comprehensive, multi-national architectural and engineering service provider headquartered in Toledo, announces a $629,000 pledge to The University of Toledo.
The blend of in-kind services and monetary donations will benefit numerous projects around the UT campuses, while continuing to provide significant scholarship dollars for UT engineering students. SSOE has pledged a total of $129,000 in support for the College of Business Administration, College of Medicine, Athletics, and a project to honor veterans outside the newly renovated Memorial Field House. UT's College of Engineering is the recipient of a transformational gift of $500,000.
"Our college has enjoyed a long and mutually beneficial relationship with SSOE. For our long friendship and this gift, we are extremely grateful," said Dr. Nagi Naganathan, dean of the College of Engineering. "SSOE employs more than 150 UT alumni; nearly 80 are graduates of the College of Engineering. In addition, SSOE employed more than 60 of our engineering students in co-operative work arrangements in the last year alone. This pledge will only serve to enhance our partnership in more ways in the years to come."
In addition to providing design services for the renovation of the large seminar room in Nitschke Hall, SSOE has pledged direct contributions and employee contributions between now and 2012 to enhance programs and services within the College of Engineering.
"SSOE is a proud supporter of The University of Toledo," said Tony Damon, president and chief executive officer. "This remarkable partnership follows the legacy of SSOE founder Alfred Samborn, whose professionalism and commitment to engineering education was exemplified by his many years teaching at UT and working with SSOE. He personally built endowed scholarships for students within the college that now total more than $100,000."
"This gift will have a lasting impact on our ability to attract new talent to our College of Engineering, help us showcase our faculty and staff, and provide an excellent environment for our students and visitors," said Naganathan. "The impact goes beyond renovating a space by transforming it into a state-of-the-art facility. This is going to help us further enhance a nurturing and conducive environment to promote intellectual dialog and our commitment to scholarship. The renovated seminar room will be front and center before our students, their families and our community as evidence of SSOE's engagement with our college and their support for our students, our university at large, as well as the economic development of our region."
https://www.ssoe.com/wp-content/uploads/2008/08/150x150_SSOE_629000-pledge-to-the-university-of-toledo.png
150
171
hitch
/wp-content/uploads/2018/05/logo_ssoe.png
hitch
2008-08-25 14:44:09
2018-07-12 15:35:30
SSOE pledges $629,000 to The University of Toledo