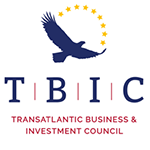 SSOE Joins Transatlantic Business and Investment Council (TBIC) as Corporate Member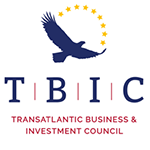 ATLANTA, Georgia, May 1, 2020 – SSOE Group (www.ssoe.com), a global project delivery firm for architecture, engineering, and construction management, is excited to share that they have been invited to join the Transatlantic Business and Investment Council (TBIC) as a Corporate Member.
Foreign Direct Investment (FDI) from Europe has become one of the most important sources of manufacturing job growth in the United States. The TBIC plays an important role in providing a platform for local and regional economic development organizations (EDOs) and other members to connect with potential investors from Europe, utilizing a widely distributed membership and site directory, site certification, and conferences designed to connect to potential investors and multipliers.
Foreign companies building in the U.S. for the first time face many challenges throughout the process. Challenges range from: finding the right location and working with local or state economic development entities; understanding the many options to designing their facility; navigating permitting, construction standards, and code compliance; selecting the best delivery method and construction team; and setting up fair and equitable financial contracts with all involved parties.
SSOE CEO Vince DiPofi commented, "SSOE's has a long history of supporting clients from all over the globe looking to expand or set up manufacturing in the United States. Not knowing how to navigate construction in the U.S. can be overwhelming and potentially create roadblocks for a project. Our membership with TBIC expands our opportunities to connect with potential investors from Europe, allowing us to help our clients succeed and build on our global presence. As a result of our experience, we've developed a specialty to guide these, and other clients, through their first time building in a given country—from understanding the differences in contracting strategy and administration to how change is managed."
Matthias Beier, President and CEO of TBIC, stated "Corporate membership at TBIC signifies that a firm has shown extraordinary preparedness to work with European industrial investors. We are happy to welcome SSOE as a new partner. SSOE joins with our distinguished members in recognizing the importance of cross-border investment between Europe and the United States."
View SSOE's TBIC online profile here.
https://www.ssoe.com/wp-content/uploads/TBIC_150x150.png
150
150
Jenni Roder
/wp-content/uploads/2018/05/logo_ssoe.png
Jenni Roder
2020-05-01 09:00:15
2020-05-02 13:54:49
SSOE Joins Transatlantic Business and Investment Council (TBIC) as Corporate Member