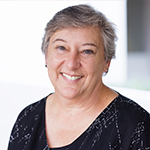 SSOE President & Chief Operating Officer Catherine Myers to Present at EFCG's 34th Annual CEO Conference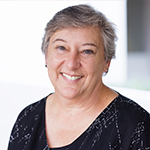 PORTLAND, Oregon, September 13, 2023 – SSOE Group (www.ssoe.com), an internationally ranked architecture and engineering firm, is excited to announce that Catherine Myers, PE, President and Chief Operating Officer, will speak at the Environmental Financial Consulting Group's (EFCG) 34th Annual Chief Executive Officer Conference to be held on September 18-20, 2023 at the Four Seasons Hotel in Denver, Colorado.
Myers will be part of the panel on Environmental, Social, and Governance Return on Investment on Wednesday, September 20, 2023, at 10:10 AM (MDT). This session will focus on corporate sustainability and how Environmental, Social, and Governance (ESG) strategies have become imperative in the AEC industry, helping firms gain a competitive edge as they prioritize and implement ESG tactics. As part of this panel discussion, Andreas Georgoulias, EFCG's Director of Sustainability and ESG, will join Myers and other industry leaders to discuss how effective ESG frameworks and strategy can create a more successful and impactful firm for their staff, clients, and the public.
Myers is President and Chief Operating Officer for SSOE's global engineering operations. She joined the firm in July 2017 as the Strategic Business Unit Manager for Advanced Technology and was the first woman to be elected Chair of the Board in December 2020. Myers was recently listed among Forbes' Annual 50 Over 50 in the Innovation category, recognized alongside other remarkable women making strides in the world of STEM.
Myers commented on how ESG is integrated into SSOE's operations, stating, "Social responsibility is an SSOE core value. In today's world, a company's responsibility to its communities is increasingly important and SSOE has committed to the American Institute of Architects' 2030 Challenge to meet energy and carbon reduction targets with internal champions assigned to assist project teams to baseline and document energy savings. As we implement these efforts, SSOE has designed a finalist project for the USGBC Community Leadership Awards. We've fully embraced this responsibility with our vision of designing and building the future for our clients, colleagues, and communities." Myers continued, "Every colleague and every project we complete makes an impact. It's our duty to be positive stewards in the communities where we live and work."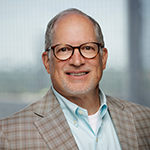 SSOE's CEO Vince DiPofi, PE, further commented on Myers' panel participation, saying, "Cathy is a dynamic leader and a champion for social responsibility both within SSOE and among her peers. She understands the importance of a solid ESG strategy to achieve and maintain a strategic advantage in today's dynamic and competitive environment. Cathy's participation in the CEO Conference and engagement in the panel discussion will provide an excellent platform for industry leaders to share insights and best practices with the common goal of elevating the AEC industry in terms of both sustainability and innovation."
Focusing on the Future
SSOE has implemented multiple initiatives in support of its social responsibility goals. It is committed to documenting savings in four main areas—waste, water, energy, and carbon emissions. The firm is already making great strides by implementing innovative technologies to increase efficiency and working to power every SSOE office operation with 100% renewable electricity to reduce its carbon footprint. SSOE has also set a goal of 20 hours of community service for each colleague, the equivalent of one full-time community worker for every 100 employees. Its philanthropic giving follows the organizations where its colleagues choose to volunteer—expanding their impact.
As the leading advisor to engineering and consulting firms, EFCG leverages its expertise in its premier CEO Conference as it analyzes the state of the industry using the organization's annual CEO Survey. Attendees will connect with experts and industry leaders as they speak to today's top M&A, financial, and strategic trends as well as innovations.
For more information on the conference, click here.
https://www.ssoe.com/wp-content/uploads/catherine_myers_150x150.jpg
150
150
Jenni Roder
http://www.ssoe.com/wp-content/uploads/SSOE-1805-Reg-2.svg
Jenni Roder
2023-09-12 10:00:14
2023-09-13 14:41:00
SSOE President & Chief Operating Officer Catherine Myers to Present at EFCG's 34th Annual CEO Conference