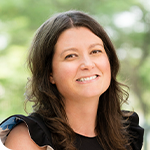 SSOE Ramps Up for Growth through Acquisition with New Corporate Development Function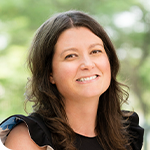 Betsy Hurner Named Vice President, Corporate Development
TOLEDO, Ohio, February 24, 2022 – SSOE Group (www.ssoe.com), a global project delivery firm for architecture, engineering, and construction management, announced today that its Board of Directors has approved a plan to create a Corporate Development Team to support the A/E industry's increasing reliance on M&A and to match the tremendous growth of their clients. With this new team, SSOE has established a partnership with Key Bank to bring the financial strength necessary to pursue high-value companies that help the firm reach its vision and mission. SSOE has continued to grow throughout the pandemic. This success has been attributed to both organic growth—supporting the electric vehicle / battery supply chain, semiconductor, and other industrial markets—as well as through the acquisition of 100-year-old Atlanta-based architecture firm Stevens & Wilkinson.
This enhanced strategy will bring a comprehensive approach to growth, with Corporate Development overseeing M&A, new Business Development, and Marketing & Research. Speaking to the goals of the new strategy, CEO Vince DiPofi, PE, highlighted the benefits to employees and clients. "Our clients have asked us to leave no stone unturned when it comes to bringing them the resources and capabilities needed to make them successful. We believe this strategy is one critical component of that effort. By better positioning ourselves to take on our clients' most challenging and exciting projects we not only enhance shareholder value but create opportunities for our employees to advance and grow."
The formation of the Corporate Development function will allow the firm to pursue multiple priorities without detracting from their core business. It will also act as a center of excellence to ensure every acquisition benefits from lessons learned in previous efforts. This organizational change has resulted in several promotions that SSOE is excited to announce.
Betsy Hurner, most recently SSOE's Director of Marketing, has been appointed to the newly created role of Vice President, Corporate Development, reporting to CEO, Vince DiPofi. Hurner has been with SSOE since 2000 serving in various roles within marketing. She brings extensive expertise in strategy as well as involvement in SSOE's acquisitions dating back more than a decade. She has worked closely with the HR team to refine SSOE's employment value proposition and served as Chair of SSOE's culture committee—and will use this knowledge to enhance the critical employee strategy involved in acquisitions. DiPofi explained the importance of this role, "Betsy's clear understanding of SSOE's strategic objectives, market position, culture, and the needs of our clients ensures that our acquisition strategy will be an integrated component of our overall growth. She brings a collaborative leadership style that will not only align the many internal functions required for success, but also prioritize win-win negotiations with our acquisitions and the success the two firms can collectively achieve."

Maggie Fumo, most recently SSOE's Business Leader for Strategy, has been selected to fill the newly formed role of Director of Mergers & Acquisitions. In this role, Fumo will drive day-to-day M&A activities including coordination with outside brokers and consultants, screening potential targets, pipeline management, and oversight of the firm's research function. She has been integral to developing SSOE's existing M&A process and tools and has driven the early strategy discussions and sourcing for SSOE's recent acquisitions.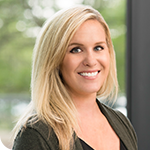 Stepping into the role of Director of Marketing is Carrie González, most recently SSOE's Business Leader for Marketing Communications. She will oversee the marketing and internal communications as well as proposal functions for the firm. González started her career as a co-op and has grown to take on various roles throughout marketing.
Speaking on her newly formed team and role, Hurner commented, "I couldn't be more pleased with the Corporate Development team and resources SSOE has assembled, and I am confident we are well-positioned for success. Having spent my entire career at SSOE, starting as a co-op, I know firsthand the growth opportunities SSOE offers to its employees, and I am excited to bring these same growth opportunities to our acquisition targets. We will approach every deal with transparency and the goal of not only enhancing SSOE's bottom line but driving additional opportunities for our targets and adding value for our clients."
https://www.ssoe.com/wp-content/uploads/besty_hurner_150x150.png
150
150
Jenni Roder
http://www.ssoe.com/wp-content/uploads/SSOE-1805-Reg-2.svg
Jenni Roder
2022-02-24 10:19:35
2022-10-18 18:02:43
SSOE Ramps Up for Growth through Acquisition with New Corporate Development Function