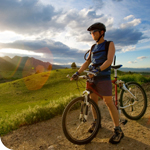 SSOE Surveys American Companies on Sustainability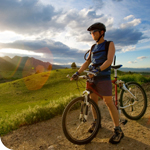 Toledo, OH – August 14, 2007 – SSOE, one of the nation's largest architecture and engineering firms, is conducting a national survey on American companies and their sustainability goals and initiatives. For each response SSOE receives from their on-line survey, they will donate one tree through The National Arbor Day Foundation's Trees in Celebration program.
"We are conducting this research to generate original data and enhance the body of knowledge available to our clients as they seek to benchmark with other leading firms and set sustainability goals, "said Catherine Malicki, Vice President and Director of Marketing/PR for SSOE. "Our diverse client base–ranging from healthcare and retail to automotive, chemical and even biofuels–puts us in a unique position to survey a broad range of industries and then share the results with all of our clients to promote cross-industry best practices." The results of the survey will be shared in a number of formats available to SSOE's clients and all survey respondents at no charge.
This survey is being conducted even as SSOE seeks to set its own sustainability goals. Currently, plans are in the works for renovating their Toledo, Ohio headquarters and submitting the building for LEED EB certification. The Leadership in Energy and Environmental Design (LEED) Green Building Rating System(TM) is the nationally accepted benchmark for the design, construction and operation of green buildings set forth by the United States Green Building Council. LEED certification for existing buildings (LEED EB) provides standards for improvements that can be made to existing structures by recognizing performance in five key areas of human and environmental health including sustainable site development, water savings, energy efficiency, materials selection and indoor environmental quality. The original invitation to take the survey is another small step SSOE is taking to make its operations more sustainable. Not only is it printed on 100% post-consumer recycled paper, the paper itself is made with wind-generated electricity.
"SSOE's commitment to the environment starts here at home," stated Tony Damon, SSOE's CEO, "By conducting this survey SSOE won't just be sharing the results with our clients, but we are also seeking ways to incorporate best practices into our own operations."
Through The National Arbor Day Foundation's Trees for America program SSOE is helping to restore America's national forests by donating one tree for each response received from their on-line survey on sustainability. As an added incentive to gather as many responses as possible by August 24, 2007, SSOE will also enter all respondents into a drawing to win a 24-speed bike. For more information or to participate in the sustainability survey, please visit www.ssoe.com/survey.htm.
https://www.ssoe.com/wp-content/uploads/2007/12/150x150_SSOE_surveys-american-companies-on-sustainability-2007.png
150
150
hitch
http://www.ssoe.com/wp-content/uploads/SSOE-1805-Reg-2.svg
hitch
2007-08-14 15:17:30
2018-07-12 15:58:57
SSOE Surveys American Companies on Sustainability