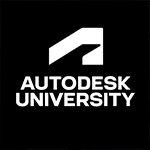 SSOE VDC Experts to Present at Autodesk University 2022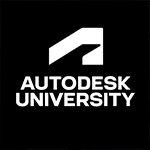 TOLEDO, Ohio, September 12, 2022 – SSOE Group (www.ssoe.com), an internationally ranked architecture and engineering firm, announced today that six of its VDC experts are presenting at Autodesk University 2022. SSOE's Lauren Collier, Associate AIA, Director, Project Technology; Mark LaBell, Innovation Technology Leader; Josh Churchill, VDC Technical Leader; Claudia Calderón Quintero, Project VDC / BIM Specialist; Louise Schlatter, NCARB, Master Architect; and Patrick Podeyn, Computational VDC Specialist have been selected to speak at this year's event to be held September 27-29, 2022, at the Ernest N. Morial Convention Center in Downtown New Orleans, Louisiana.
Schlatter and Podeyn, along with Autodesk's Alvaro Luna, will present "Using Dynamo and Generative Design to Simplify Complex 3D Schematic Design" on Wednesday, September 28, 2022, at 1:30 pm. This session will explain how SSOE worked through a complex series of relationships between objects involving multiple overlapping regulatory standards and environmental requirements. Attendees will learn how SSOE used computation and generative design in tandem to help keep the project team sane, operate more efficiently, and improve customer satisfaction. Additionally, they will be encouraged to explore automation techniques, learning from SSOE's experience with Dynamo and Generative Design.
Collier and LaBell will present "Scaling Up-Enterprise Launch: A Case Study of BIM 360 to Autodesk Construction Cloud" on Thursday, September 29, 2022, at 11:00 am. This session will center around SSOE's enterprise launch of BIM 360 software and Autodesk Construction Cloud as the firm's design and construction platform. Attendees will hear about SSOE's journey to automate the creation of 1,500 active BIM 360 projects since January 2021, and how in May of 2022, the firm launched Autodesk Construction Cloud (ACC)—all in less than 18 months. Following the launch, 100% of all new projects have used ACC. The firm's aggressive timeline focused on its commitment to digitization and project delivery. Attendees will hear the pains and gains of this transition from legacy systems into a collaborative, data-driven space. The first goal was operational efficiency and a consolidated project experience. Being committed to streamlining project execution, SSOE is realizing its long-term data-driven results and beginning to harvest project insights. The case study will preview how the firm utilized Autodesk Forge, Data Connector, and Bridge for data integration, and attendees will understand the resources, planning, and investment needed for enterprise success.
Churchill and Calderón Quintero will present "Beyond Fabrication: Using Revit Fabrication Parts for Spec-Driven Design" on Thursday, September 29, 2022, at 1:30 pm. This session will address attendees who are frustrated with the repeated model quality and coordination issues with piping models on their projects. Participants will learn how SSOE has adopted Revit Fabrication Parts for initial design modeling on many of its industrial and manufacturing projects. They will discover how Revit Fabrication Parts can enable specification-based modeling—a task traditionally accomplished with other products such as AutoCAD Plant 3D software. Additionally, Churchill and Calderon will cover the benefits of using one common platform (Revit) to complete building design and when specification-based modeling should or should not be used. Finally, they will discuss the unique challenges SSOE has faced as an A / E firm as they adopted Revit Fabrication Parts, and how they overcame those obstacles to produce higher-quality designs for their clients—saving them time, trouble, and money.
Autodesk University 2022 is an opportunity for attendees to learn and connect with industry experts who are working to progress architecture, engineering, construction, design, manufacturing, and media and entertainment. This year, the conference will cover key topics that can help improve attendees' businesses—from driving digital transformation to building resilience through sustainability and cloud-based solutions.
For more information on the conference or to register, click here.
https://www.ssoe.com/wp-content/uploads/autodesk_150x150.jpg
150
150
Jenni Roder
http://www.ssoe.com/wp-content/uploads/SSOE-1805-Reg-2.svg
Jenni Roder
2022-09-12 14:35:16
2022-09-13 15:37:16
SSOE VDC Experts to Present at Autodesk University 2022