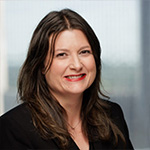 SSOE Vice President Betsy Hurner to Present at Professional Services Management Journal's A/E/C M&A Summit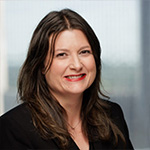 TOLEDO, Ohio, November 17, 2022 – SSOE Group (www.ssoe.com), an internationally ranked architecture and engineering firm, announced today that Betsy Hurner, Vice President of Corporate Development, and Donya Edler, Executive Vice President at Smartegies—a growth consultancy serving architecture, engineering, and construction (AEC) firms across North America—have been selected to deliver the closing keynote at the Professional Services Management Journal's (PSMJ) annual A/E/C M&A Summit to be held December 1-2, 2022 at the Royal Sonesta New Orleans in Louisiana.
Hurner and Edler will present "Show Me the Money: How to Leverage Brand Equity, Communications, and Marketing to Fully Recognize the Potential Synergies of Your M&A Deal" on Friday, December 2, 2022, at 11:30 AM. In this session, they will discuss go-to-market strategies to consider when engaging in merger and acquisition (M&A) transactions. They will share their stories from being on both the buying side and the acquired side of the M&A experience in the AEC industry. Hurner and Edler will introduce standard brand architecture structures, communication approaches, and creative transition campaigns to help attendees leverage their M&A transactions for growth. Additionally, attendees will learn the essential role internal communications can have in not only retaining acquired employees, but equipping employees from both firms to be the new joint entity's most powerful sales tool.
As Vice President of Corporate Development at SSOE, Hurner oversees and integrates organic and inorganic growth functions including M&A, marketing, and business development. She has direct involvement in SSOE's acquisition efforts—establishing and executing the overall program as well as success strategies for individual deals. She has served in various positions at the firm, rising through the ranks of the Marketing Department including acting as SSOE's Director of Marketing for several years. While a part of the Marketing Department, she led branding and communication strategies for the acquisition of Evergreen EDC, a transaction that launched SSOE to become ENR's #2 ranked designer for the booming semiconductor industry.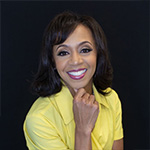 Currently Executive Vice President at Smartegies, Edler is a 25-year AEC veteran with expertise spanning marketing, communications, and human resources. Her experience in M&A, brand management, internal communications, public relations, crisis communications, and media relations has been on a local, national, and global scale and all within AEC. As a former executive at Amec Foster Wheeler and Wood PLC, the firm that later acquired the firm, she helped navigate the integration of global marketing and employee engagement initiatives following multibillion-dollar merger and acquisition activity. Her firsthand knowledge guiding AEC companies through rebranding and marketing initiatives in periods of dynamic growth and acquisitions serves as an asset in her role today with Smartegies, a growth consultancy serving AEC firms across North America.
PSMJ's A/E/C M&A Summit is the architecture and engineering industry's leading M&A innovation conference that brings together firm principals and executives, capitalization experts, investors, and financial analysts for solutions-based workshops, panels, and networking sessions. This event shows attendees how to harness the energy, potential, and opportunity of growth through M&A for architecture and engineering firms.
For more information on the summit or to register, click here.
https://www.ssoe.com/wp-content/uploads/hurner_150x150.jpg
150
150
Jenni Roder
http://www.ssoe.com/wp-content/uploads/SSOE-1805-Reg-2.svg
Jenni Roder
2022-11-17 15:23:21
2022-11-18 09:13:02
SSOE Vice President Betsy Hurner to Present at Professional Services Management Journal's A/E/C M&A Summit