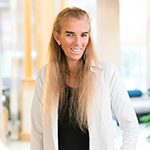 SSOE's Alexandra Segers to Present on the Impacts of Potential / Existing Tariffs and Trade Agreements at The Canadian FDI Forum3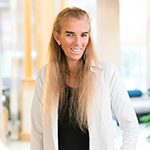 OTTAWA, Ontario, October 4, 2018 – SSOE Group (www.ssoe.com), a global architecture, engineering, and construction management firm, announced today that Alexandra Segers, Dipl.-Ing, Program Manager and International Senior Account Executive at SSOE and General Manager of the firm's Southeast U.S. operations, was invited to present at the Canadian FDI Forum3. The year's event will take place October 22-24, 2018 at the Brookstreet Hotel in Ottawa, Ontario.
During Segers' presentation, she will speak about the impact of potential / existing tariffs and trade agreements, current trends and activities for international site selections, as well as explain the current situation of tariffs and the impact on the global supply chain. Additionally, her session will address impacts to NAFTA / Canada, how current active project opportunities are reacting, what cultural differences are important for international clients to know when considering locating to Canada, and the most important factors to win an international OEM or other large industrial project.
The Canadian FDI Forum3 is organized by Area Development magazine and the CAI Global Group. The event provides economic development professionals an opportunity to better understand the needs of U.S. and international investors and gain perspectives on current investment criteria and how it affects the site selection process. Attendees will hear from site consultants, corporate executives, and industry experts whose key takeaways are designed to add value to their program's business attraction and retention strategy.
Alexandra Segers has nearly 20 years of experience managing international projects for Fortune 500 clients. She has developed special insight into the unique needs of multinational clients and has led teams through nearly every phase of a project, including planning, programming, design, and construction—specializing in assisting clients with site selection outside their country of origin. Alexandra currently leads SSOE's Atlanta, Georgia office and is one of the most widely sought after resources in the Southeast U.S. for her site selection and economic development expertise related to the manufacturing industry. Her capacity to speak German, Japanese, French, and English fluently, along with partial Chinese and Korean, sets her apart and allows her to better communicate with clients. Alexandra received her master's degree or "Diplom-Ingenieur" in civil engineering from the University of Karlsruhe, now named KIT-Karlsruhe Institute of Technology in Germany.
To learn more about the Forum, click here.
https://www.ssoe.com/wp-content/uploads/2018/10/segers_150x150.png
150
150
Jenni Roder
https://www.ssoe.com/wp-content/uploads/SSOE-1805-Reg-2.svg
Jenni Roder
2018-10-04 15:16:26
2018-10-04 15:16:26
SSOE's Alexandra Segers to Present on the Impacts of Potential / Existing Tariffs and Trade Agreements at The Canadian FDI Forum3