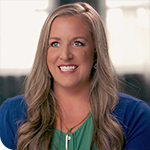 SSOE's Lauren Collier to Present at Autodesk University 2021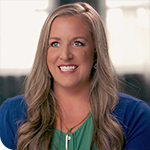 TOLEDO, Ohio, September 23, 2021 – SSOE Group (www.ssoe.com), a global project delivery firm for architecture, engineering, and construction management, announced today that Lauren Collier, Associate AIA, Department Manager of VDC Global Initiatives and Senior Associate, has been selected to speak at Autodesk University (AU) 2021. The global event will be held digitally October 5 – 14, 2021.
Collier will present "Data in the AEC Lifecycle: Using Data to Better Connect AECO Stakeholders" with Autodesk's Sunny Manku, PMP, on Tuesday, October 5, 2021, at 5:00 PM (EST). The session will discuss how architects, engineers, contractors, and owners can best leverage and utilize the gigantic amount of data that is created from the start of a project to closeout in order to further arm themselves to make more informed decisions throughout a project. The group will uncover why it is important to begin to aggregate data across a unified platform and other sources which span various workflows in the project lifecycle. Additionally, attendees will gain an understanding of the value and importance of collecting data across a unified platform and enterprise environment, how collecting and using that data can help teams stay on schedule and maintain costs, the potential value in analyzing this data and how to use it to drive better decision making, and what additional infrastructure or talent is needed to be successful in lifecycle data collection and analysis.
Lauren Collier has 16 years of industry experience ranging from healthcare and industrial architectural design to BIM implementation, innovation projects, and executing corporate initiatives. She holds a Master of Architecture from Savannah College of Art and Design and a Bachelor of Art and Architecture from Miami University. Her creative passion lies in Lean, constant improvements, and innovative model / data use solutions for design and construction operations. Lauren leads a group of Virtual Design and Construction (VDC) technical leaders and model managers whose focus is implementing new and innovative technologies and best practices in design and construction.
As a result of the pandemic, this year's conference will again be a free digital event that will bring together innovators from around the world—designers, engineers, builders, creators—to explore new ways of imagining, designing, and making. At AU 2021, participants will learn alongside their peers in architecture, engineering, construction, manufacturing, and media and entertainment to discover emerging technologies and trends and help attendees achieve their new possible.
For more information on this session or to register for the conference, click here.
https://www.ssoe.com/wp-content/uploads/Lauren_Collier_150x150.png
150
150
Jenni Roder
http://www.ssoe.com/wp-content/uploads/SSOE-1805-Reg-2.svg
Jenni Roder
2021-09-23 11:38:56
2021-09-23 14:11:40
SSOE's Lauren Collier to Present at Autodesk University 2021