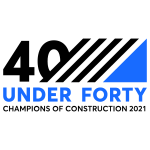 SSOE's Mark LaBell Named Autodesk's 40 Under 40 Champions of Construction 2021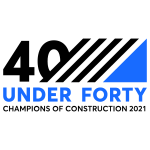 TOLEDO, Ohio, November 3, 2021 – SSOE Group (www.ssoe.com), a global project delivery firm for architecture, engineering, and construction management, is proud to announce that Mark LaBell, Head of Innovation at SSOE, has been named to Autodesk's 40 Under 40: Champions of Construction 2021. This annual and global awards program recognizes professionals under the age of 40 who are making big impacts, demonstrating exceptional leadership, and displaying their ability to inspire, educate, and advance the industry in ways worth admiring.
Scott Thompson, Vice President of Technology at SSOE, commented, "In an industry with so many talented young technologists, SSOE is fortunate to have one of the best as part of our family. Mark's commitment to advancing SSOE through his knowledge, enthusiasm, and tireless energy is remarkable. Our conversations might start with the practical and mundane, but more often than not end with visionary ideation. I look forward to seeing where Mark will lead SSOE in the coming years and am proud of his well-earned recognition by our industry."
LaBell has organized, delegated, and tracked the firm's digital transformation initiatives. Most notably, he led a team of AEC practitioners through massive change management and process improvement. This was no easy feat, as it involved upending legacy methods and bringing 1,100 engineers, architects, designers, and clients into a digital platform that gave SSOE a more transparent and data-rich environment from which everyone now benefits.
Additionally, LaBell has implemented advanced reality capture practices into the company's BIM environments. Over 50% of SSOE's projects involve renovation, so his initiatives have positively impacted the firm's deliverables and advanced output quality, while expediting complex project schedules. LaBell's technical creativity, along with other passionate change agents at SSOE, has sped up the process of using reality data in new and exciting ways for their clients. This has led the firm's teams to work with several leading technology solutions providers in the reality capture space to bring best practices and cutting-edge solutions to market faster than our competition.
While other companies spent time remodeling scan data, LaBell aggressively capitalized on speed, quality, and technology integration, thus delivering a better experience to the SSOE's clients. Today, reality data is a key component in many of the firm's clients' digital twin experiences and redefines deliverables required to accelerate start-up of new production lines.
For additional information about Autodesk's 40 Under 40: Champions of Construction, click here.
https://www.ssoe.com/wp-content/uploads/ssoe_40under40_150x150.png
150
150
Jenni Roder
http://www.ssoe.com/wp-content/uploads/SSOE-1805-Reg-2.svg
Jenni Roder
2021-11-03 09:00:37
2021-11-02 17:05:53
SSOE's Mark LaBell Named Autodesk's 40 Under 40 Champions of Construction 2021