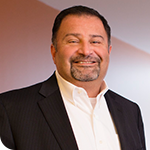 SSOE's Sonny Hamizadeh Takes Part in the University of Toledo's Technology Takes the Wheel Seminar Series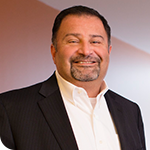 Seminar focused on "Preparing Your Workforce for the Future" of Autonomous Vehicles
TOLEDO, Ohio, December 19, 2019 – SSOE Group (www.ssoe.com), a global project delivery firm for architecture, engineering, and construction management, is proud to announce the participation of Sonny Hamizadeh, AIA, Principal and Architectural Manager at SSOE, at a recent Technology Takes the Wheel (TTTW) Seminar. The TTTW series is a collaboration between the University of Toledo (UT) College of Engineering and AAA and is a free forum to inform, educate, and engage with participants on the changes that autonomous vehicles will bring in the future.
This seminar, the 7th in the series, took place on December 6, 2019 at UT and featured key speakers Dr. Jack Marchbanks, Director, Ohio Department of Transportation, and Mr. Rich Granger, Managing Director of Workforce Development, DriveOhio. Following, the speakers and panelists, hosted by an emcee, took questions from the audience. SSOE's Sonny Hamizadeh, Justin Morgan, Chair of Automotive Tech, Sinclair Community College, and Bob Kazmierczak, Director AAR & CSN Central Region, AAA Club Alliance participated as panelists. Hamizadeh brought his more than three decades of expertise to the discussion on "Preparing Your Workforce for the Future".
"I believe it is imperative for all of us in the industry to participate in seminars such as TTTW to ensure that ideas and information is shared with other professionals" said Sonny Hamizadeh. "Equally important, these types of seminars allow us to share our findings with students who are starting their career journey down this same path".
Hamizadeh specializes in the design and management of education facilities and has completed hundreds of new and renovation projects. Known for providing personal client service and being an advocate for his clients, Sonny is also recognized for providing skillful and practical designs. He was recently published in College Planning & Management magazine for his article "The Planning and Design of Workforce Development Centers" and has been involved in numerous workforce development projects such as Northwest State Community College's (NSCC) Engineering and Workforce Development expansion, Youngstown State University's new Excellence Training Center (ETC), and Owens Community College's DANA Advanced Manufacturing Facility, transforming the abandoned high-bay automotive space into a state-of-the-art academic instructional area. Additionally, SSOE is currently designing a 120,000 SF skilled trades training center in Detroit.
For more information on this seminar series, click here.
https://www.ssoe.com/wp-content/uploads/TTTW_Panel_150x150.png
150
150
Jenni Roder
http://www.ssoe.com/wp-content/uploads/SSOE-1805-Reg-2.svg
Jenni Roder
2019-12-19 16:11:15
2020-01-30 15:27:48
SSOE's Sonny Hamizadeh Takes Part in the University of Toledo's Technology Takes the Wheel Seminar Series