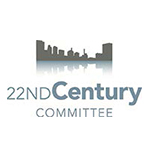 The 22nd Century Committee Announces Public / Private Collaborative to Revitalize Downtown Toledo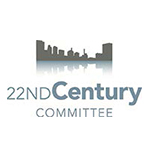 TOLEDO, Ohio, May 27, 2015 –Today, community and business leaders and the City of Toledo announced the formation of the 22nd Century Committee, which is intended to provide catalytic leadership and strategic direction on the renaissance and revitalization of Toledo's downtown urban core.
The 22nd Century Committee is comprised of leaders from private and public sectors, including representation from city economic development, all of whom represent organizations that have a vested interest in ensuring a thriving and sustainable urban core.
"The need for this committee gained momentum during recent business roundtable conversations with Mayor Hicks-Hudson," says Randy Oostra, ProMedica president and CEO, and co-chair of the 22nd Century Committee. "Conversation and comments underscored the need to plan for long-term success by looking at long-range plans. What we begin today will be picked up and carried forward by those who will come after us, and those who come after them."
The vision of the 22nd Century Committee is to achieve a thriving and sustainable Toledo metropolitan core that will be realized through successful partnerships and collaboration between the private and public sector.
"The committee will build on the momentum of individual business and community leaders, the existing downtown development groups, and many others who have been instrumental in working to re- energize and revitalize downtown to the glory days of the 1950s and 1960s," says Toledo Mayor, Paula Hicks-Hudson.
"Members of the 22nd Century Committee see tremendous value in a re-energized downtown," says Bob LaClair, Fifth Third Bank president and CEO, and co-chair of the 22nd Century Committee. "One of the most powerful assets of a downtown re-vitalization is the emotion and memory we all feel with the commitment in this process of renewal. Many of us remember the days when our downtown was bustling, vibrant and filled with people. It can – and will – be that way again."
The 22nd Century Committee will focus on a number of critical initial strategies to re-energize our urban core, including:
Establishing and expanding a collaborative leadership network beyond the 22nd Century Committee to gain feedback, identify gaps, build trust, and provide stewardship for the network. Inclusivity from many individuals and organizations throughout the community is a primary tenet of this committee.
Collaboratively building on the work of others who have had input on the 2011 city master plan, the committee will develop a comprehensive Strategic Downtown Development Plan for the City of Toledo that will serve as the road map for public/private development opportunities for Toledo's urban core, with specific focus on priority areas of commercial development, the arts, transportation, retail, housing and infrastructure enhancements.
Options that may be considered by the 22nd Century Committee would include helping to establish business improvement districts, further expanding the urban entertainment district,
identifying an affordability strategy, developing a long-term downtown retail strategy, and placing emphasis on re-developing a strong office market downtown.
Addressing basic needs such as hunger and education through specific subcommittees, ensuring that the economic, social and education needs of the city's future are identified and addressed.
Identifying educational opportunities, relevant to each of the key areas.
Promoting an atmosphere of inclusion, and of inclusive growth with ongoing opportunities for open dialogue with potential investors and the public to gain input and help ensure a thriving Toledo and surrounding communities.
Identifying and working to secure funding opportunities and seeking ways to enhance access to capital that support development projects enhancing the growth, evolution and sustainability of the urban core.
The strategic plan will identify short-range and long-range development ideas, yet remain "evergreen" so that it can be regularly updated and timely to match the community's evolving needs. In this way, it will serve as a blueprint for following generations.
"In essence, the establishment of this committee is like dropping a stone in a pond; what we do will be immediately impactful in our approach, but its ripple effects will be far-reaching and felt for generations to come," says Oostra.
Click here for a list of members of the 22nd Century Committee.
The 22nd Century Committee is a partnership comprised of Toledo-area business leaders from private and public sectors, including the City of Toledo Department of Economic Development. The group will provide catalytic leadership and strategic direction on the renaissance and revitalization of Toledo's downtown urban core for residents to live and work into the 22nd century.
22nd Century Committee Media Contacts:

Carla F. Nowak, Fifth Third Bank
419.259.2370 or carla.nowak@53.com
Tim Langhorst, ProMedica
419.469.3724 or tim.langhorst@promedica.org
Stacy Weber, City of Toledo
419.266.7733 or stacy.weber@toledo.oh.gov
https://www.ssoe.com/wp-content/uploads/2015/05/150x150_SSOE_22nd-century-committee-to-revitalize-downtown-toledo.png
150
150
hitch
http://www.ssoe.com/wp-content/uploads/SSOE-1805-Reg-2.svg
hitch
2015-05-27 14:31:42
2018-07-11 15:21:58
The 22nd Century Committee Announces Public / Private Collaborative to Revitalize Downtown Toledo