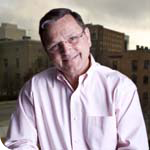 Thompson of SSOE Announces Retirement after 50 Years of Service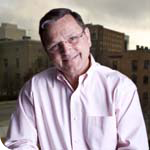 TOLEDO, Ohio, January 31, 2013 – SSOE Group (www.ssoe.com), a global engineering, procurement, and construction management (EPCM) firm, announces today that Thomas Thompson, Senior Electrical Designer plans to retire from the firm after 50 years of service. Thompson is part of the Facilities Business Unit and is located in SSOE's Toledo, Ohio office.
Thompson joined SSOE in January 1963 as an Electrical Draftsman after graduating from Toledo Macomber Vocational High School in 1962. During his time at SSOE, Thompson continued to develop his talent and skills in the electrical department, advancing in his career from draftsman to designer 6. Thompson remembers a particular U.S. Department of Energy (DoE) project that spanned from 1977 to 1982 as one of the most rewarding experiences in his tenure with SSOE. The project, requiring government security clearance, included modifications to three gaseous diffusion plants and production facilities in Oak Ridge, Tennessee in order to comply with OSHA requirements.
Commenting on his 50 years with the firm, Thompson stated, "SSOE is a wonderful company to work for – that's the number one reason I've stayed with the company for the past 50 years. I've seen SSOE evolve from a small firm run by four visionary men (Samborn, Steketee, Otis, and Evans) to the global firm known as SSOE Group. I have thoroughly enjoyed the team of people, interesting variety of clients, and the exciting challenge a new project brings. Over the years I have been given the opportunity to witness all kinds of things being produced."
Ron Guiliani, PE, PMP, Senior Vice President of SSOE's Facilities Business Unit commended Tom for his hard work and commitment to the firm "Tom has seen the company flourish as well as struggle but his perspective has never changed. He believes if something is worth doing, it's worth doing it well. One of Tom's largest contributions to the firm has been his commitment to delivering quality projects. He functioned as the company's quality control lead prior to SSOE formally implementing the ISO certification process. I want to thank Tom for his dedication to SSOE and wish him the very best in future endeavors."
Thompson is excited to start the next chapter of his life and is looking forward to enjoying retirement with plans to travel the world, work on his model railroad, and spend quality time fishing and irritating his wife of 47 years.
https://www.ssoe.com/wp-content/uploads/2013/01/150x150_SSOE_thompson-announces-retirement-after-50-years-of-service.png
150
150
hitch
http://www.ssoe.com/wp-content/uploads/SSOE-1805-Reg-2.svg
hitch
2013-01-31 08:20:48
2018-07-11 17:12:56
Thompson of SSOE Announces Retirement after 50 Years of Service