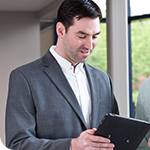 Three SSOE BIM Experts Selected to Present at the 2014 North American Revit Technology Conference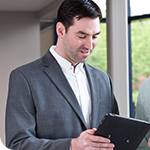 PORTLAND, Oregon, June 16, 2014 – SSOE Group (www.ssoe.com), a global engineering, procurement, and construction management (EPCM) firm, announced today that three BIM specialists from the company's Portland, Oregon, office have been selected to present at the fourth North American Revit Technology Conference at the Renaissance Schaumburg Convention Center Hotel in Chicago on June 19 to 21, 2014.
On Thursday, June 19, BIM / CAD Technical Specialist Jason Rostar will present "Controlling All the Graphics in Revit for Beginners and Experts Alike." In this class, Rostar addresses how drawings and models look and print within Revit. Attendees will learn about the hierarchy of visibility overrides and controls, when to use and when not to use different graphic settings, and best practices for creating great views without significant extra effort. "This class," explains Rostar, "will help you make construction documents look how you want them to look, rather than how they might look from an out-of-the-box template."
BIM / CAD Technical Leader Matthew Nelson will present "MEP Fabrication Modeling in Revit" on Friday, June 20. "Autodesk has not been able to provide a turn-key solution to Revit MEP fabrication-ready models," says Nelson, "so we are getting creative." In this class, Nelson explores the benefits and potential issues of pushing Revit MEP native tools to the fabrication level. Attendees will explore the use of available add-ins to extend Revit a bit farther and will delve deep into MEP parametrics and schedulability. The class is a departure from conceptual modeling and dives straight into the complex world of Revit MEP.
On Saturday, June 21, BIM / CAD Technical Specialist Tom Whitehead will present "Strategies for Large Stud System Projects for Structural Engineers." For structural engineers, stud system projects present a special set of problems that lie between design and precision. "Engineers generally don't specify precise locations for bundled studs," explains Whitehead. "They typically indicate that the studs should be near a window or door." In this class, Whitehead discusses how to reduce ambiguity and keep projects efficient by using a combination of filters and graphic overrides to achieve a good balance of speed and usability that satisfies both engineers and plan checkers.
The North American Revit Technology Conference draws hundreds of attendees from the architectural, engineering, and construction worlds. Participants gain unique insights from some of the world's top BIM and Revit instructors and industry experts who offer innovative content and relevant insights into cutting-edge workflows and techniques critical to winning new work and staying competitive.
https://www.ssoe.com/wp-content/uploads/2014/06/150x150_SSOE_three-bim-experts-to-present-at-the-2014-north-american-revit-technology-conference.png
150
150
hitch
http://www.ssoe.com/wp-content/uploads/SSOE-1805-Reg-2.svg
hitch
2014-06-16 16:44:43
2018-07-11 16:19:02
Three SSOE BIM Experts Selected to Present at the 2014 North American Revit Technology Conference