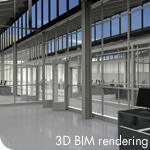 University Begins Fuel Cell Lab Renovation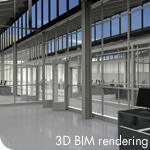 February 1, 2007 – As part of the University of Toledo's (UT) $130 million, three-year master plan for development of its facilities, the UT College of Engineering is currently renovating several of its laboratories.
In progress is the renovation of the College's fuel cell laboratory in the North Engineering complex, adjacent to Nitschke Hall. Completion is planned for mid-2007. Future renovations will include bio refinery and nanocomposites laboratories.
"There's a master plan," explained Christine Smallman, director of college relations and facilities management for the College of Engineering. For instance, "one lab will be for advanced materials, one will be fore instrumentation, and one will be for automotive. We will just keep going with each module until we complete the research cluster in the North Engineering area."
Smallman added that the laboratory projects are part of a five-year plan.
"With the merger [of UT and MCO], we are looking for ways to enhance activities across campuses," stated Nagi Naganathan, Dean of UT's College of Engineering. "so this is one of the projects that the University has considered with the scope of the master plan."
He added, "We are part of a statewide fuel cell consortium. This [project] is part of the Third Frontier Wright Center Effort…I serve on the board of directors of what is now called the Wright Fuel Cell Group headquartered at Case Western Reserve University."
According to Naganathan, the faculty at the UT College of Engineering excels in the area of fuel processing and the pursuit of generating the hydrogen for fuel cells. The new fuel cell lab, which will be under the leadership of Dr. Martin Abraham, will focus on that expertise, he stated.
"This [project] fits our niche in many areas and contributes significantly to fuel cell technology," Naganathan added. "the lab itself will be focused on the fuel processing aspects…One of our ideas is to have a continuum of technologies in order to have a seamless interface among the many activities [of the lab]. Soon, if our plans come to fruition – which I am confident they will – we are going to have our bio mass fuel technologies adjacent to the fuel processing [facility]. So we will have an alternate fuel enterprise there. In some ways, I call it the 'technology enterprise zone,' which demonstrates our ability to contribute significantly to the topic of alternate energy in the nation and the world."
SSOE, Inc. is the architect for the fuel cell lab, and Robert Siebenaller is the project manager.
According to Naganathan, the college had faculty focus groups, coordinated by Smallman, to discuss the design requirement for the fuel cell lab with the architect. The dean further explained that his vision is for an atmosphere that will promote collaboration among researchers. Additionally, he wants students to be able to walk through the facility between classes in order to provide constant exposure to the building's activities.
https://www.ssoe.com/wp-content/uploads/2007/02/150x150_SSOE_university-begins-fuel-cell-lab-renovation.png
150
150
hitch
/wp-content/uploads/2018/05/logo_ssoe.png
hitch
2007-02-01 15:30:54
2018-07-12 16:16:56
University Begins Fuel Cell Lab Renovation