The Economist: "Working Partners"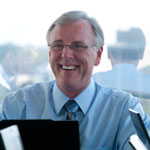 Tony Damon, CEO of SSOE Group, was interviewed for the August 25, 2012 edition of The Economist. Damon provides insight on questions surrounding the increasing presence of work available in China and the effects this may have on jobs locally. In response, Damon states, "global growth is a question of survival, not choice, and that profitable work in China keeps jobs in Ohio".
Click here to read this article.
You can follow any responses to this entry through the RSS feed. Both comments and pings are currently closed.
Tagged automotive-feature, chemical-feature, engineering-feature, food-feature, general-manufacturing-feature, healthcare-feature