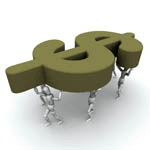 Procurement: An Art and a Science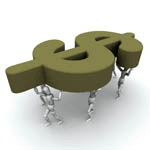 Reviewing specifications, preparing and analyzing bid packages, negotiating contracts, handling purchase orders and more. This is the "science" of procurement. It demands a broad skill set and stringent attention to detail. The "art" of procurement is acquired mostly through experience. It is the knowledge of what to watch for in every step of the process to consistently get the best value on the right equipment and avoid costly mistakes. It is knowing how to make the most of relationships with suppliers. Seasoned procurement professionals more than pay for themselves whether they are part of an in-house department or hired on a per-project basis.
SSOE's procurement specialists integrate the art and science aspects of this essential service. They function much like an in-house procurement department. The goal in any purchase is not simply low initial cost; it is looking at the process holistically so the client ends up with the greatest long-term benefits.
SSOE's own Jerry Carter is a procurement expert who knows how to avoid the pitfalls of a poorly handled purchasing process. Previous to joining SSOE, he was the manager of the capital expenditure purchasing group for a large tier one automotive supplier. On annual purchases of $350 million annually, his department provided $30 million in value to the company in one year.
He shared his wisdom and war stories to illustrate the best practices of procurement.
Don't make technical specifications so narrow that they limit the list of potential suppliers and reduce your leverage. Avoid specifying a brand. Instead, define what the equipment needs to deliver or how it must perform. For example, one team of engineers designed a system to function with a specific brand of equipment. Since no other supplier could meet the spec, there was no room to negotiate price.
Use suppliers as a resource for input on how to reduce costs. Suppliers are on the front line when it comes to seeing trends, hearing about new developments, processes, or techniques that could impact your equipment decisions. Also, they are likely to have information about the competitive landscape of your business.
Consider features beyond the initial cost of the product or service. Factor in operating, repair and maintenance costs; ability to be modified or expanded; possible eventual disposal issues. Ask about energy consumption. Consider writing some of the "promised" features into the contract.
Know who owns all the property covered by the contract. In one case, a customer relied on a single programming resource to develop the operating codes for a system they had purchased. Though the customer had the rights to use the code, the programmer owned it. When the programmer's business got into financial trouble, the customer had to take extraordinary steps to protect their future access to the code.
Qualify suppliers before you need to make a purchase with them. Involve your internal customer in the qualification process to make sure they are satisfied with the vendor. You can even negotiate pricing in advance rather than waiting until a tight schedule compromises your ability to strike the most favorable terms.
Consider bundling. If you can make a commitment to a supplier for a larger purchase (maybe over time) it could be an incentive to reduce costs, or grant discounts. Look into whether that supplier provides other products that you need to purchase.
Make sure that the specification is very clear about the criteria that the delivered item should meet before final acceptance is given. One customer tested a new system after delivery to assure that it met the specified level of performance. When it didn't, they discovered that the performance criteria were vaguely worded and therefore open to interpretation.
Clearly, a savvy procurement specialist can save a company money, time and headaches by applying these suggestions. Given the costs of capital equipment, or service contracts, an oversight can result in an expensive case of buyer's remorse.
https://www.ssoe.com/wp-content/uploads/2007/06/150x150_SSOE_procurement-an-art-and-a-science.png
150
150
hitch
http://www.ssoe.com/wp-content/uploads/SSOE-1805-Reg-2.svg
hitch
2007-06-10 18:11:51
2018-07-11 18:40:48
Procurement: An Art and a Science