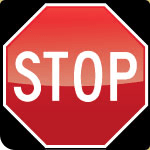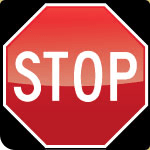 Retail developers, owners and architects could spend hours topping each others' stories of the serious snafus they survived on the way to getting a Certificate of Occupancy.
The common theme is this: Just when their project was moving in the right direction, something totally unexpected brought it to a halt.
Retail projects involve a maze of permits, studies, approvals, and documentation as part of pre-construction. If you don't navigate through this phase safely and conscientiously, it's easy for the project to get pulled off course.
Here in brief, is how the site selection process is intended to go. Owners work with commercial realtors, developers, or architects to find and qualify suitable sites for their retail stores. This involves performing thorough due diligence to determine if the zoning, utilities, soil and environmental conditions, traffic plans and more are favorable, or if not, can be corrected fairly easily. Owners also need to know about any fees and assessments associated with developing the site and have in hand preliminary planning documents.
Once this due diligence (also called entitlements) phase is complete, owners are in a position to know what it would take in terms of time and money to make the site work. They can then forge ahead or consider a different location.
Assume the site is viable. It's tempting to authorize the architect to begin construction drawings right then – but it's a risky move. There are scores of studies and plans yet to complete that could impact the design: a full blown traffic study, final site and civil plans, photometric studies, environmental reports and others. The architect needs to gather all the information related to permit reviews, building codes and local codes. When all of that is complete, the architect can safely begin the design and documentation phase.
Michelle Alfieri, Project Manager in SSOE's Irvine, California office explains, "Too often the architect is authorized to proceed with design and then finds the due diligence was incomplete or based on insufficient information. Even one inaccurate, or ignored study or assessment can wreak havoc on the project schedule and budget."
Here are a few examples.
Traffic study snafu: The store is built but cannot open because the owner did not meet the requirement to widen a freeway off-ramp.
Zoning restrictions snafu: Developer mistakenly tells owner that the building can have a much higher roof line than zoning will allow. Plans are not approved and elevations need to be redrawn.
Plan approval snafu: Large national chain incorrectly assumes its prototype store that has cleared approvals in one location will clear them elsewhere. Project is held up until architects can revise the building's design.
Do-overs and delays eat into owner's profits in all the obvious ways. So why do they continue to happen? For one, the due diligence or entitlements process involves several different entities—realtor, developer, architect, owner—who may have unclear or overlapping roles during this phase. That leads to miscommunication and things being overlooked. Sometimes people ignore a restriction in the hopes of saving some money. Competing interests could be another cause. For example, a developer or realtor may not want to be extremely thorough for fear they will uncover something that could jeopardize the project.
Owners on any size project are finding the solution is to involve the A/E firm earlier in the process. Because the architect is the advocate for the owner, there is no concern about conflicting priorities. Many A/E firms, SSOE for one, have the in-house capability to perform the due diligence and provide site assessments, even as stand-alone services.
SSOE uses a thorough, documented approach to checking off each due diligence task, the fees likely to be assessed, all the documents that need to be approved and the various codes that must be followed for a specific location.
Owners can be encouraged by the fact that preventing serious snafus does not require new technology or equipment. What will help to preserve a project budget and schedule is assigning clear responsibility to capable professionals.
https://www.ssoe.com/wp-content/uploads/2008/06/150x150_SSOE_ready-set-stop-work.png
150
150
hitch
/wp-content/uploads/2018/05/logo_ssoe.png
hitch
2008-06-11 12:16:08
2018-07-11 18:34:54
Ready, Set, Stop Work!