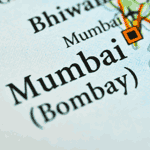 U.S.- based EPCM Firm SSOE Group Acquires India Firm During its Most Successful Year Ever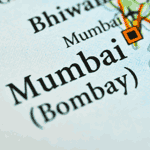 Toledo, Ohio, January 23, 2012 – As economists debate the state of the economy and where it's headed— SSOE Group, a U.S. – based engineering, procurement, and construction management (EPCM) firm is thriving. In recent years, in the heart of what some are calling a mild depression, SSOE maintained profitability and earned its highest revenue numbers ever. In fact, in its 2011 fiscal year, it posted its largest revenue in the company's 64-year history. This is proof that SSOE is demonstrating some of the growth strategies and simple shifts in mindset that other businesses will likely embrace in order to succeed in today's economy. For SSOE, a priority in recent years is a shift in international growth, as indicated by the recent acquisition of NKS Design Technologies Pvt. Ltd. (also known as d-Tech) in Mumbai, India.
Headquartered in the "rustbelt" city of Toledo, Ohio, and largely reliant on manufacturing clients, SSOE may not seem the most likely candidate to be a progressive model of success. The company attributes this success to the building blocks of all successful business—Great Client Service and long-term relationships. However, its unique perspective on things like international presence may serve as a model for companies looking to take the next big step in growth.
One perspective shift SSOE has is how it looks at its international office locations. Widely perceived as a source of cheap labor costs, SSOE's offices in places like China, India, and Brazil were not only put in place to increase revenue internationally but to grow revenue and add jobs here in the U.S. SSOE has been in Shanghai since 2006 and in Beijing since 2010. This year it opened offices in Tianjin, China; Sao Paulo, Brazil; and Mumbai, India. "Looking at these countries as sources of inexpensive labor is an antiquated view of the world. These countries are strong consumer markets and are some of the fastest growing
economies. That's why our manufacturing clients are moving there, not for cheap labor. The same is true for us." said SSOE's CEO, Tony Damon.
In order to jump start the current operations in India, SSOE recently acquired d-Tech, a design and construction management firm headquartered in Mumbai, India. Damon says, "In doing this, we're able to expand our consumer base and provide work sharing resources to our India clients which creates work for our employees here in the U.S." SSOE performed an extensive search for the right acquisition target in India using in-country resources as well as testing out potential targets through partnerships. SSOE and d-Tech have a history of partnering together. In addition, SSOE and d-Tech formed a minority owned joint venture (C2C, Coast to Coast Engineering, LLC.) in 2007 and successfully completed a number of projects together. Because of this venture, SSOE is comfortable and confident in the quality of d-Tech's output, processes, financial stability, and management as well as their ability to work for U.S. clients with projects in both the U.S. and India.
Niki Shah, Operations Manager for SSOE's Mumbai operations said, "The fact that SSOE
is a known entity to d-Tech was significant. We are very comfortable with the way SSOE works, their integrity, and that together we provide a good match in both capabilities and culture. We are confident this partnership will be successful and be a positive experience for all involved." d-Tech's current portfolio in India will help SSOE market to their western clients and their international portfolio and extensive capabilities will strengthen SSOE's position with existing clients. Some of their recent clients include Procter & Gamble, both in the U.S. and India, as well as Key Bank, J.C. Penney, General Dynamics, and the City of Cleveland.
SSOE has also found its international locations to be a strategic advantage in winning projects here in the U.S.—but not because it cuts their fee. "Our clients are typically on tight schedules. The sooner we can get them up and running, the sooner they can start putting out product and pulling in revenue. Our ability to work on their project 24-hours a day by having offices in different time zones can make a big difference in a project schedule." said Damon.
Additional facts:
With 1,000 employees, SSOE has already grown its workforce by 5 percent in the last year and has nearly 100 open positions
SSOE's recruiting strategy include unique ways to reach the best and the brightest
which includes extensive benefits packages that statistics seem to indicate are
lacking in recently created jobs
125 of SSOE's existing clients have been with them for more than 20 years
SSOE supports science and technology education as a key factor to enable their
continued success. As a result they are committed to giving back 10 percent of
their earnings—much of that focused on things like engineering schools and
scholarships to encourage females and minorities to enter the profession.
https://www.ssoe.com/wp-content/uploads/2012/01/150x150_SSOE_acquires-india-firm-during-most-successful-year-ever.png
150
150
hitch
http://www.ssoe.com/wp-content/uploads/SSOE-1805-Reg-2.svg
hitch
2012-01-23 10:20:30
2018-07-11 19:02:23
U.S.- based EPCM Firm SSOE Group Acquires India Firm During its Most Successful Year Ever