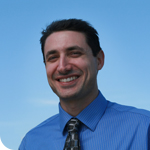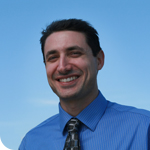 Cincinnati, Ohio, January 30, 2013 – SSOE Group (www.ssoe.com), a global engineering, procurement, and construction management (EPCM) firm, announced today that Zach Platsis, CEM, CMVP, LEED AP O+M, has been selected to present at the 2013 Business & Industry's Sustainability and EHS  Symposium taking place March 26-27, 2013 at the Duke Energy Center in Cincinnati, Ohio. Platsis is an energy consulting expert in SSOE's Toledo, Ohio office.
The presentation titled, "Best Practices for Multi-Building / Campus Energy Improvement Programs" will highlight Better Buildings of Northwest Ohio (BBNWO) and the City of Toledo's energy improvement program for which Platsis acted as technical program manager. Platsis will provide a summary of the program as well as case study examples and best practices for multiple building / campus energy portfolio management, overall energy improvement project planning, and energy assessment guidelines and strategies. In addition, physical project execution, tracking, personnel training, and reporting for energy and sustainability metrics will be explored.
The 22nd Annual Sustainability and EHS Symposium offers an opportunity for energy experts to discuss complex regulatory challenges and methods to cope with the continually changing business world. This year's symposium will focus on the impact of the boiler MACT & RICE MACT standards as well as the future of air quality challenges in the region. Industry professionals can also network with peers and benefit from the value of shared knowledge and innovative compliance approaches and ideas.
In his current role, Zach Platsis leads energy and sustainability assessments, renewable and alternative energy studies, and development of energy master plans for SSOE clients. Platsis provides technical expertise and guidance on energy issues to the Toledo Lucas County Port Authority (TLCPA) and the BBNWO program. He has a Bachelors and Master's degree in Engineering from the University of Michigan and a graduate certificate in Alternative Energy Technology from Wayne State University.
Platsis is scheduled to present on Tuesday, March 26th at 11:15 am. For more information and to register for the conference, please visit:
http://www.mecseminars.com/environmental/22nd-annual-sustainability-ehs-symposium
https://www.ssoe.com/wp-content/uploads/2013/02/150x150_SSOE_platis-to-present-at-the-2013-annual-business-and-industrys-sustainability-and-EHS-symposium.png
150
150
hitch
/wp-content/uploads/2018/05/logo_ssoe.png
hitch
2013-02-04 10:00:25
2018-07-11 17:11:17
Platsis of SSOE to Present at the 2013 Annual Business & Industry's Sustainability and EHS Symposium in Cincinnati, Ohio