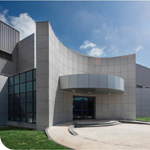 SSOE and General Motors Celebrate 500,000 Safety Man-hours in Shanghai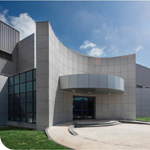 Shanghai, China, October 05, 2011 – SSOE Group (www.ssoe.com), an international engineering, procurement, and construction management (EPCM) firm, along with General Motors (GM), celebrated the outstanding safety record incurred during the construction of GM's first Chinese Automotive Research and Development (R&D) facility, otherwise known as GM China's Advanced Technical Center. The new facility, currently being constructed in Shanghai, reached the milestone of 500,000 hours worked without a recordable accident during construction of the Advanced Materials Laboratory Building, or Phase 1, which opened on September 21, 2011.
SSOE and GM were both represented during the celebratory safety speech. President and Managing Director of the GM China Group, Kevin Wale, said "500,000 hours of work without an injury is a tremendous achievement.  It is a tribute to all of you who are working hard day and night. I want to congratulate the SSOE construction team and contractors on-site for managing the success of this project and for working with GM to support our safety program."
Andrew Kwok, General Manager of SSOE's China operations, reiterated the magnitude of this achievement and added "Safety is a culture with GM and SSOE. We all take safety very seriously; not only on this project site, but in everything we do. 500,000 accident free hours is not just a statistic, but a milestone which is the result of cooperation, exceeding safety regulations and overcoming challenges through a team effort."
The nearly 355,000 SF facility sits on 16.3 acres and includes areas for advanced vehicle development, powertrain design, electrical and fuel cell design, chassis, HVAC, body, exterior and interior development, and telematics. SSOE's services include programming, conceptual design, master planning, detail design, and construction management. SSOE anticipates completion of Phase 2 construction to be in summer 2012.
https://www.ssoe.com/wp-content/uploads/2011/10/150x150_SSOE_SSOE-and-general-motors-celebrate-500000-safety-man-hours-in-shanghai.png
150
150
Jenni Roder
http://www.ssoe.com/wp-content/uploads/SSOE-1805-Reg-2.svg
Jenni Roder
2011-10-05 14:56:55
2018-07-11 19:24:36
SSOE and General Motors Celebrate 500,000 Safety Man-hours in Shanghai