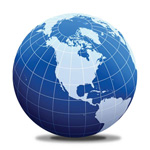 SSOE Announces ENR Global Sourcebook Rankings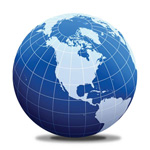 Firm Ranked in Two Global Top Ten Design Firm Sectors
TOLEDO, Ohio, February 4, 2020 – SSOE Group (www.ssoe.com), a global project delivery firm for architecture, engineering, and construction management, is proud to announce its Engineering News-Record (ENR) Global Sourcebook Rankings. The rankings were released in the December edition of ENR's Top Global Sourcebook and provides market analysis and rankings of the largest international AEC firms based on revenue for design services performed outside of the United States.
SSOE has been ranked #4 in ENR's Top International Semiconductor Design Firm rankings, up one spot from last year and #9 in their Top International Automotive Assembly Design Firm rankings. These global rankings solidify the firm's expertise in the semiconductor and automotive markets as the firm was ranked #1 and #6 respectively based on United States revenue.
SSOE CEO Vince DiPofi commented, "Interestingly the convergence of these two global sectors has formed the basis of our response to another growing market—the movement of Foreign Direct Investment (FDI) into the U.S. by battery manufacturers. As these companies build facilities to meet the growing demand in the U.S. for electric vehicles, SSOE's extensive expertise in semiconductor and automotive creates a very unique combination of skill sets to serve the needs of the market." DiPofi, continued, "Building on our global presence, we've also developed a specialty guiding these, and other clients, through their first time building in a given country—from understanding the differences in contracting strategy and administration to how change is managed."
In recent years, Mexico has been a source of significant revenue growth for SSOE. This has resulted in the tripling of their Mexico operations over the last two years with more growth anticipated in future. SSOE also noted growth in Europe in the form of migration in manufacturing from Western Europe to Eastern Europe. Looking to the future of their international expansion, the firm has short-term opportunities from semiconductor facility design to manufacturing and commercial facilities in Ireland, Germany, and France.
SSOE also ranked #22 International Manufacturing Design Firm and #179th overall in ENR's international design firm rankings.
For more information on these rankings visit: http://enr.construction.com/toplists/sourcebooks/
https://www.ssoe.com/wp-content/uploads/2012/04/150x150_SSOE_expands-into-brazil-and-canada-with-new-locations.png
150
150
Jenni Roder
http://www.ssoe.com/wp-content/uploads/SSOE-1805-Reg-2.svg
Jenni Roder
2020-02-04 16:45:06
2020-06-05 13:34:31
SSOE Announces ENR Global Sourcebook Rankings