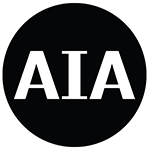 SSOE Announces Several Recent American Institute of Architects Board Elections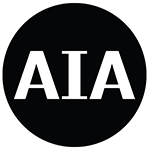 TOLEDO, Ohio, February 10, 2022 – SSOE (www.ssoe.com), a global project delivery firm for architecture, engineering, and construction management, is proud to announce several recent American Institute of Architects (AIA) board appointments within their Building Design Group business unit. The four SSOE individuals appointed are Todd Dolson, Heather Judge, Adriane McGillis, and Laura Morton.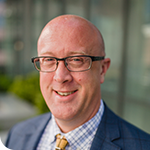 Todd Dolson, AIA, Principal and Architectural Department Manager who works at the firm's Atlanta, Georgia office, was recently appointed At-Large Director by AIA Georgia for the 2022-2023 term after previously holding the same position from 2020-2021. In this capacity, Dolson helps lead the statewide advocacy efforts for AIA Georgia and its various chapters. In addition to his involvement with AIA Georgia, Dolson is also an active member of the Society for College and University (SCUP) where he currently serves as the Convener of their Campus Planning Academy. He currently leads SSOE's Higher Education Practice Group and supports the firm on judicial / government and corporate workplace projects.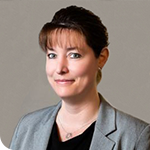 Heather Judge, AIA, LEED AP BD+C, Senior Architect and Section Manager who works at the firm's Toledo, Ohio office, was recently elected President of the AIA's Toledo Chapter. The President of AIA Toledo serves as the chapter representative at AIA Ohio events and exercises general supervision over the affairs and decisions made by the AIA Toledo Executive Committee. In 2021, Heather was Vice President of AIA Toledo and head of the Programs Committee. Prior to that, she served as the Alternate Director for AIA Ohio. She currently serves as project lead on multiple large projects from programming and design development through construction administration and has diverse market sector experience including corporate workplace, healthcare, higher education, and more.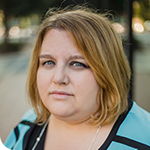 Adriane McGillis, AIA, Senior Architect who works at the firm's Columbia, South Carolina office, was recently appointed Homes by Design Co-Chair and Clemson University Co-Chair in addition to serving on the Design Awards Committee for AIA Columbia. McGillis previously served as AIA Columbia's President in 2019, was AIA South Carolina's first Equity in Architecture Chair, conducted the first census of the state's architectural community for measurement of progress, and continues to actively partner with Clemson University's School of Architecture to recruit students and provide professional mentorship. She currently is responsible for project management, construction administration, design, and the production of construction documents on projects in higher education, historic preservation and adaptive reuse, and healthcare market sectors.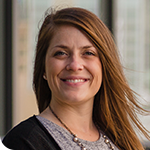 Laura Morton, AIA, NCARB, Senior Architect who works at the firm's Atlanta, Georgia office, was appointed Secretary of AIA Atlanta and Young Architects Representative for AIA Georgia. As the latter, Morton serves on the AIA Young Architects Forum National Committee and helps address issues important to recently licensed architects to encourage the development of national and regional programs to young architects. Previously with AIA Atlanta, she held the position of Communications Director, is a founding member of Equity in Architecture, is one of 16 graduates from the inaugural class of the Christopher Kelley Leadership Development Program, and helped bring the "Open House" program to Atlanta. She currently is an urban housing subject matter expert for the firm and predominately works in urban development and adaptive reuse mixed-use projects.
The AIA is a professional membership organization serving architects worldwide. Members must be registered architects or associate members working toward registration. Related professions may join as Allied Partners. Currently, there are more than 94,000 members and over 200 chapters. The AIA advocates for the value of architecture and gives architects the resources they need to do their best work, driving positive change through the power of design.
https://www.ssoe.com/wp-content/uploads/aia_150x150.png
150
150
Jenni Roder
http://www.ssoe.com/wp-content/uploads/SSOE-1805-Reg-2.svg
Jenni Roder
2022-02-10 14:35:09
2022-12-08 11:28:47
SSOE Announces Several Recent American Institute of Architects Board Elections