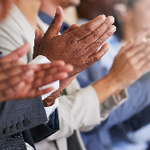 SSOE Group Announces Employee Certifications for Fourth Quarter of Planning Year 2022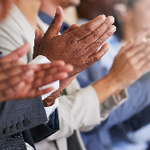 TOLEDO, Ohio, October 4, 2022 – SSOE Group (www.ssoe.com), an internationally ranked architecture and engineering firm, announced today that nine of its employees earned professional certifications during the fourth quarter of SSOE's 2022 planning year. Attainment of professional licensures and certifications is strongly encouraged at SSOE. The company covers the expense of preparation classes and exam fees as well as provides paid time off to take the exam. As an added incentive, once an employee has passed an exam, they are awarded a recognition bonus. ­­­­


LICENSURES
Professional Engineer
To become a professional engineer (PE), an individual must meet statutory requirements, including completion of a four-year college degree and a minimum of four years of acceptable work experience. Licensure is awarded upon successful completion of the Principles and Practice of Engineering exam, which measures an individual's academic and practical knowledge of technical engineering.
Nicholas Herringshaw, PE, Mechanical Engineer, recently earned his professional engineering license. Nicholas is a University of Toledo and Ohio State University graduate with a Bachelor of Science and Master of Engineering, respectively. He works in SSOE's Toledo, Ohio office and supports the firm's Process Manufacturing operations with his eight years of experience.
CERTIFICATIONS
OSHA 10-Hour Construction Industry Certification
To receive Occupational Safety and Health Administration (OSHA) 10-Hour Construction Industry certification, an individual must complete the 10-Hour Construction Industry Outreach Training Program, which is intended to provide an entry-level construction worker with general awareness of recognizing and preventing hazards on a construction site. SSOE requires the OSHA 10-hour certification for all technical employees.
Supriya Dutta, Structural Designer in Troy, Michigan, Katie Grant, Project Management Assistant in Toledo, Ohio, and Daniela Duran, Structural Designer in León, Mexico, recently earned their OSHA 10-Hour Construction Industry certification.
OSHA 10-Hour General Industry
To maintain a healthy and safe work environment, OSHA recommends employees in various industries participate in workplace safety training. OSHA Education Center created this online course to address specific regulations as they apply to the General Industry and help you meet your workplace training requirements and receive your OSHA 10 card.
Percy Puma Lovon, Electrical Designer in Austin, Texas, recently earned his OSHA 10-Hour General Industry certification.
LEED AP+ Building Design and Construction (LEED AP BD+C)
This LEED rating system and AP credential are for professionals involved in the design and new construction (or major remodeling) of green buildings. In summary, LEED AP BD+C looks to achieve short and long-term cost-effectiveness, a holistic, integrated design process in place of traditional fragmentation, as well as measurable, optimal levels of building, human and environmental performance. The LEED AP BD+C building certification and professional credentials are overseen by the Green Business Certification Inc. (GBCI), which is the credentialing subsidiary of the U.S. Green Building Council (USGBC).
LEED Green Associate (LEED GA)
The LEED Green Associate exam measures general knowledge of green building practices and how to support others working on LEED projects. The exam is ideal for those newer to sustainability and LEED.
Ahmed Shehab, Architectural Designer in Toledo, Ohio, recently earned both his LEED AP BD+C and LEED GA certifications.
Fundamentals of Engineering (FE)
The Fundamentals of Engineering (FE) exam is generally your first step in the process to becoming a professional licensed engineer (PE). It is designed for recent graduates and students who are close to finishing an undergraduate engineering degree from an EAC / ABET-accredited program.
Matthew Schwager, Structural Designer in Troy, Michigan, recently earned his Fundamentals of Engineering certification.
Engineering Intern
To earn an Engineering Intern (EI) enrollment, an individual must successfully complete the six-hour Fundamentals of Engineering exam. The exam signals the individual has mastered the fundamental requirements and is the first step toward earning a Professional Engineer (PE) licensure.
Kevin Greeson, Chemical Process in Midland, Michigan, recently earned his Engineering Intern certification.
Autodesk-Certified Professional 
Developed for candidates who have advanced skills and can solve complex challenges in workflow and design. The certification highlights a comprehensive skill set and helps candidates stand out in a competitive job market. To successfully complete the Autodesk-certified professional exam, you typically need approximately 1,200 hours of real-world Revit software experience and a general understanding of several topics.
Hisham Al Karmi, Project VDC / BIM Coordinator in Birmingham, Alabama, recently earned an Autodesk certification in Revit for Electrical Design.
https://www.ssoe.com/wp-content/uploads/licensures-certs-release_150x150.png
150
150
Hannah Lee
http://www.ssoe.com/wp-content/uploads/SSOE-1805-Reg-2.svg
Hannah Lee
2022-10-04 11:09:53
2022-10-04 12:12:52
SSOE Group Announces Employee Certifications for Fourth Quarter of Planning Year 2022