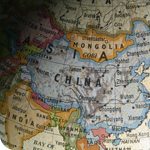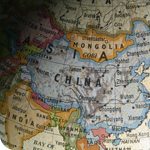 October 14, 2010, Toledo, Ohio – SSOE Group, a global engineering, procurement, and construction management (EPCM) firm announced expanded roles for key staff as it plans for continued international growth despite the turbulent economic climate. Currently SSOE has 19 offices domestically and two in China, in Shanghai and Beijing. As international opportunities continue to increase and become a larger part of SSOE's growth strategy the firm plans to open two additional offices in China, two in India, and two in Canada in 2011. Currently SSOE's international business comprises 8% of total revenue. By 2015 the firm projects that 25% of their total revenue will be generated internationally, increasing to 33% by 2020. According to Tony Damon, CEO and President of SSOE, "Expansion of our business globally is one of the key drivers of our growth strategy including driving growth here in the U.S. to service the growing international marketplace."
In order to accommodate this growth, Craig Bowie has been named Senior Vice President of International Operations. He will oversee existing operations in China while developing new opportunities in Southeast Asia, Canada, Mexico, and South America. Mark Korn will transition from his role as Corporate Controller to Controller for International Operations in order to focus on the increased financial complexities associated with International Business. In addition to the organizational changes in the U.S., Andrew Kwok, General Manager of SSOE China, where he oversees operations and direction including offices in Shanghai and Beijing, has been named Principal of SSOE.
Craig Bowie, PE, a Senior Vice President, Principal and the International Operations Manager, has been with SSOE Group since 1981. Throughout the last three decades, Bowie has served in a variety of capacities at SSOE, from his starting position as Senior Engineer, to Automotive and Industrial Facilities SBU Manager, to Asian Operations Manager to his current position as International Operations Manager. He also serves on the SSOE Board of Directors. Bowie earned his Bachelor of Science degree in Civil Engineering from The University of Toledo. He is a professional engineer in the states of Ohio, Michigan and North Carolina and has 38 years of professional experience.
Mark Korn, began his career with SSOE Group in 1985 as an entry level accounting clerk, and quickly progressed to a staff accountant by 1988. He was promoted to Assistant Controller in 1997 then again to Controller in 2004. In 1999 Korn was appointed an Associate. His involvement with operations in China over the past three years led to his promotion to Controller of International Operations. He earned his Bachelor of Business Administration degree from The University of Toledo. Korn is active with the Institute of Management Accountants, Downtown Toledo Improvement District, and the Toledo Rotary.
Andrew Kwok joined SSOE in 2008 as the General Manager of SSOE China. A mechanical engineer by training, Kwok earned a Masters Degree with a concentration in Project Management from Queensland University of Technology in Australia. He is a member of the Institute of Directors; Singapore as well as the Project Management Institute.
SSOE was recently named the "Large Exporter of the Year" by the Ohio Department of Development and Ohio Governor Ted Strickland. They were also presented with an Export Achievement Certificate from the U.S. Department of Commerce and U.S. Senator Sherrod Brown of Ohio.
https://www.ssoe.com/wp-content/uploads/2010/10/150x150_SSOE_new-international-roles.png
150
150
hitch
/wp-content/uploads/2018/05/logo_ssoe.png
hitch
2010-10-14 10:15:51
2018-07-11 20:12:16
SSOE Group Announces New International Roles: Continues to Grow International Business Despite Economic Climate