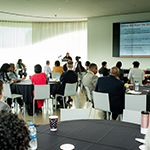 SSOE Group Announces Participation in and Sponsorship of DEAI Alliance of Northwest Ohio's Diversity Expo Summit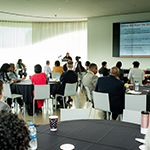 CEO Vince DiPofi to Join Two of the Firm's Clients for Professional Panel
TOLEDO, Ohio, March 14, 2023 – SSOE Group (www.ssoe.com), an internationally ranked architecture and engineering firm, is excited to announce the firm's involvement in the Diversity Equity Access Inclusion (DEAI) Alliance of Northwest Ohio's Diversity Expo Summit. SSOE is a Gold Sponsor for the two-day event, which takes place March 15-16, 2023, and includes a CEO panel, professional summit, career fair, and supplier diversity expo.
From 10:00–11:30 a.m. (EST) on Wednesday, March 15th, SSOE's Vince DiPofi, PE, CEO, will join Brian Chambers, CEO at Owens Corning, and Dione Somerville, President at Owens Community College, on an expert panel where they will answer questions related to their organization's journey toward inclusion, access, increasing minority workplace and supplier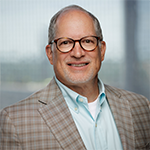 representation, and how they've navigated through systemic barriers and measured impact. The panel will be moderated by Marquis Miller, Vice President of the Obama Foundation and former Diversity, Equity, and Inclusion (DEI) Officer for the City of Chicago.
DiPofi commented on his involvement, sharing, "It's exciting to be discussing access and underrepresentation alongside two of SSOE's clients at this forum, understanding that these changes are needed at a broader level than just SSOE's internal organization. When we announced SSOE's commitment to DEI a couple of years ago, my hope was that we would be able to make an impact on an even larger scale, beyond just our culture to impact our industry as a whole. Our ability to participate in the conversation at events like this is a sign we are, in fact, making those important strides."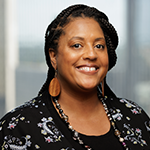 Candice Harrison, SSOE's Director of DEI—who is also a member of the DEAI Alliance of Northwest Ohio and coordinated SSOE's involvement in the upcoming summit—shared, "Our participation in this event continues to build our firm's identity as a leader in DEI—understanding that DEI is a continuous journey."
To Date: A Snapshot of SSOE's DEI Journey
In 2020, the firm audited current external spending with the goal to set a target for increasing its spend with suppliers that are Minority Business Enterprises (MBEs), which has averaged a 50% increase over the last two years. That same year, the firm also began its official partnership with The University of Toledo College of Engineering's Dr. Lesley Berhan, Associate Dean of Diversity, Inclusion, and Community Engagement, to strengthen inclusive excellence within the SSOE organization.
As recommended by Dr. Berhan, SSOE began putting specific strategies in place to engage and retain employees from groups traditionally underrepresented in the industry. These strategies include establishing a cross-departmental DEI committee, hiring a DEI leader to report directly to the CEO, and the addition of Employee Resource Groups to gain further insight. The firm's Employee Resource Groups are voluntary, employee-led groups that aim to foster a diverse, inclusive workplace, support personal and career development, and provide a safe space where employees can bring their authentic selves to work.
And last October, SSOE and DiPofi announced a combined multi-year gift to the University of Toledo College of Engineering. The gift supports personnel and programming in the Office of Engineering Inclusive Excellence to help ensure every student has access to the resources and tools needed for academic and career success.
For additional information about the DEAI Alliance of Northwest Ohio's Diversity Expo Summit, click here.
Photo Credit: Featured photo used courtesy of CYT Images / Carla Thomas and DEAI Alliance of Northwest Ohio 
https://www.ssoe.com/wp-content/uploads/ssoe_DEAI-summit_150x150.png
150
150
Katie Junga
http://www.ssoe.com/wp-content/uploads/SSOE-1805-Reg-2.svg
Katie Junga
2023-03-14 09:00:11
2023-03-13 21:21:37
SSOE Group Announces Participation in and Sponsorship of DEAI Alliance of Northwest Ohio's Diversity Expo Summit