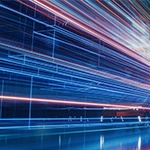 SSOE Group Providing Engineering and Design Services for Toyota's First U.S. Automotive Battery Manufacturing Plant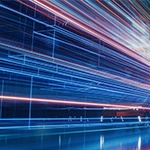 TBMNC will Produce Lithium-Ion Batteries for 1.2 Million Electrified Vehicles Annually
LIBERTY, North Carolina, June 24, 2022 – SSOE Group (www.ssoe.com), an internationally ranked architecture and engineering firm, is proud to announce that it has been selected by Toyota to provide engineering and design services in support of the automaker's first U.S. automotive battery plant, named Toyota Battery Manufacturing, North Carolina (TBMNC), further extending their 20-plus year relationship.
This new Toyota campus, located on Greensboro-Randolph Megasite in Liberty, North Carolina, will be designed and built in phases over the next several years. SSOE will provide engineering, design, and on-site staff for this $1.29 billion automotive battery manufacturing plant. When TBMNC starts operations in 2025, it will run two production lines, each capable of delivering enough lithium-ion batteries for 200,000 vehicles initially—with the intention to expand to at least six production lines for a combined total of up to 1.2 million vehicles annually. Additionally, it is expected to create 1,750 new American jobs in the area.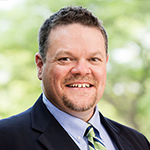 Matt Oberts, PE, LEED AP, Executive Vice President – Facilities, commented on SSOE's involvement in the project stating, "As a long-time A/E partner, we are excited for the opportunity to work on another significant project with Toyota, and a first for their battery operations in the U.S. We share Toyota's vision for a sustainable future, ensuring our designs support their efforts for electrification and to reach carbon neutrality for their vehicles and operations by 2050."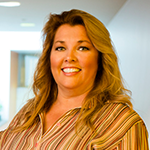 SSOE Senior Project Manager and TBMNC Design Manager, Faith Perales, LEEP AP, added, "Our design team kicked off last month with a collaborative criteria development session, engaging key project stakeholders to provide input and set the stage for a successful project. We have an experienced, multidisciplinary team with knowledge of Toyota's processes, procedures, and preferences. This knowledge, combined with our expertise in the design of large-scale, advanced manufacturing projects across the battery manufacturing supply chain, will drive unparalleled value into the project for Toyota."
SSOE has been a partner to Toyota for over 20 years, supporting more than 300 projects across 14 locations from single discipline engineering studies to complete design of greenfield automotive assembly facilities. This partnership has resulted in increased design efficiency with every project completion—documenting more than $25.7 million in total project savings for Toyota over the last decade. The firm recently completed a capacity expansion program—including stamping, welding, supplier spaces, assembly shops, a parking lot, and a dock area—at Toyota's 2 million+ SF San Antonio, Texas plant where SSOE was the original engineer of record.
About Toyota
Toyota (NYSE:TM) has been a part of the cultural fabric in the U.S. for more than 60 years and is committed to advancing sustainable, next-generation mobility through our Toyota and Lexus brands, plus our nearly 1,500 dealerships.
Toyota has created a tremendous value chain and directly employs more than 36,000 in the U.S. The company has contributed world-class design, engineering, and assembly of more than 30 million cars and trucks at our 9 manufacturing plants, 10 including our joint venture in Alabama that began production in September 2021.
To help inspire the next generation for a career in STEM-based fields, including mobility, Toyota launched its virtual education hub at www.TourToyota.com with an immersive experience and a chance to visit many of our U.S. manufacturing facilities. The hub also includes a series of free STEM-based lessons and curriculum through Toyota USA Foundation partners, virtual field trips, and more. For more information about Toyota, visit www.toyotanewsroom.com.
https://www.ssoe.com/wp-content/uploads/TBMNC_150x150-1.png
150
150
Jenni Roder
https://www.ssoe.com/wp-content/uploads/SSOE-1805-Reg-2.svg
Jenni Roder
2022-06-24 10:00:02
2022-06-24 10:50:27
SSOE Group Providing Engineering and Design Services for Toyota's First U.S. Automotive Battery Manufacturing Plant