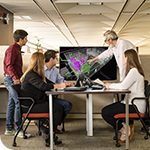 SSOE Group Reaches $1 Billion Milestone in Documented Savings for Clients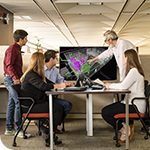 TOLEDO, Ohio, December 13, 2018 – SSOE Group (www.ssoe.com), a global project delivery firm for architecture, engineering, and construction management, announced today that they have achieved a significant milestone—documenting more than $1 billion in total project savings for their clients.
In 2009, SSOE made a commitment to deliver high quality projects, on schedule, with fewer problems, and for lower total cost, known as their Value Promise. This commitment resulted in a culture that inspired individuals within the firm to continuously strive for better ways to serve their clients. The firm benchmarks their value by comparing the savings they document to their total fees, with a goal of at least 100%. Since launching the Value Promise, SSOE has documented over $1 billion in total project savings for clients—at least $10 million each for 34 clients and more than $1 million each for 95 clients. Additionally, they have returned 95% of their fee to clients in the form of project savings over the last 5 years.
Vince DiPofi, PE, Chief Operating Officer and Executive Vice President at SSOE explained, "When we piloted this program 10 years ago, we never anticipated we would reach $1B in such a short time. It was borne of feedback from one of our clients who said 'all of the A/E firms talk about their value but they never really show us how they deliver value'. That was the spark that changed our approach to value. We aligned our value measurement with our mission: making our clients successful by saving them time, trouble, and money. This is how our Value Promise was created."
Through collaboration at the earliest phase of a project, SSOE works with clients to establish project goals and criteria to ensure project success. With these goals guiding the strategy, the team then looks for ways to add value to that project, whether it is a unique way to cut time off of the schedule, a different placement of structural columns to reduce the amount and cost of steel, or a unique design that may take advantage of sustainable items, ultimately reducing the operating costs of the facility. Over the last decade, SSOE has captured more than 6,000 Value Promise "stories". Some of the most notable include:
DiPofi continued, "Clients love our Value Promise. From the United States to Mexico to China, our global clients have embraced this philosophy on our projects, and it has become one of the hallmarks of our brand. As an executive, it's gratifying to sit in on project meetings and hear the project manager ask, "Have we saved our clients any money this week?"
https://www.ssoe.com/wp-content/uploads/2018/12/groupphoto_150x150.png
150
150
Jenni Roder
http://www.ssoe.com/wp-content/uploads/SSOE-1805-Reg-2.svg
Jenni Roder
2018-12-13 14:31:48
2018-12-13 16:20:27
SSOE Group Reaches $1 Billion Milestone in Documented Savings for Clients