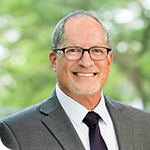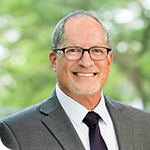 TOLEDO, Ohio, July 2, 2020 – SSOE Group (www.ssoe.com), a global project delivery firm for architecture, engineering, and construction management, recently announced follow-up actions responding to racial equity and fairness at a company-wide town hall for employees, where the firm's President and CEO Vince DiPofi, PE, made a statement of support following the death of George Floyd and the subsequent protests that occurred. DiPofi felt strongly that, as an organization, SSOE also needed to affirm the statement with a tangible strategy for real and measurable change.
DiPofi shared, "I felt compelled to make a statement acknowledging the need for change in our company and received an overwhelmingly positive response from employees as a result. Speaking up in solidarity is a first step, but progress demands we follow this up with a plan of real, actionable change. While our focus on diversity isn't new—it's something we've been focused on for quite some time, and rightfully so—underrepresentation has remained an issue in our industry for too long; we need to try a different approach and achieve better results."
To start, SSOE has audited current external spending with the goal to set a target for increasing our spend with suppliers who are minority business enterprises (MBE). According to the National Minority Supplier Development Council (NMSDC), MBE is an American designation for businesses that are at least 51% owned, operated, and controlled on a daily basis by one or more U.S. citizens who are at least 25% Asian, Black, Hispanic, or Native American. The firm will also be using this opportunity to establish similar targets for suppliers that are women business enterprises (WBE) given the historical underrepresentation of females in the AEC industry, setting targets to more than double our spend with both MBEs and WBEs this year. SSOE will evaluate those targets after a year and set a 3-year goal with the hope of more than doubling the spend again.
In addition—based on the success of the firm's intraorganizational roundtable in May where Black employees were invited to share their experiences—SSOE will be organizing additional roundtables that will bring employees from a range of underrepresented backgrounds to meet with DiPofi to set an agenda for improvement in employee relationships and inclusion. Previously, inclusion and diversity efforts have focused on improving the percentage of underrepresented minorities in both management and technical roles. These efforts and SSOE's transparency will continue with the firm committing to posting the results on the inclusion and diversity page of their website.
"This is just the beginning, and we have other things in the pipeline that will bring a third-party partnership and best practices, which we will announce once details have been finalized," continues DiPofi. "However, I felt it was important to get these preliminary goals out to the public now to promote accountability. As I've said before, our company is not where it needs to be and we have significant improvements to make. I want our clients, communities, and more than 900 employees to know that we're on it. Our vision is to Design and Build the Future for our Clients, Colleagues, and Communities. Having a diverse population of colleagues and partners, along with an inclusive environment to work in, will be a big part of propelling us to that vision."
https://www.ssoe.com/wp-content/uploads/ssoe_vince-dipofi_150x150.png
150
150
Katie Junga
/wp-content/uploads/2018/05/logo_ssoe.png
Katie Junga
2020-07-02 09:34:03
2020-07-02 09:52:17
SSOE Group Releases Follow-up Actions Responding to Racial Equity and Fairness