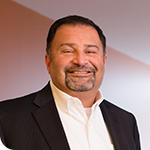 SSOE Group's Sonny Hamizadeh to Succeed Joe Kunkle as Architectural Department Manager of Firm's Healthcare, Commercial, and Education Business Unit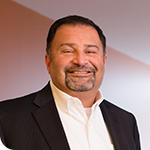 TOLEDO, Ohio, February 23, 2018 – SSOE Group (www.ssoe.com), a global project delivery firm for architecture, engineering, and construction management, announced today that Joe Kunkle, AIA, NCARB, PE, LEED AP, Architectural Department Manager, is retiring from the firm after nearly 35 years of service. The firm has appointed S. Sonny Hamizadeh, AIA, Senior Account Executive, to immediately take over the Architectural Department Manager position, leading the firm's rapidly growing healthcare, commercial, and education (HCE) business unit.
A native Toledoan and Start High School graduate, Joe began his career at SSOE in 1983 and has held multiple positions over the years, including Project Architect, Senior Project Manager, Business Leader, and Division Manager. Notably, he is a dually licensed architect and engineer, earning a Bachelor of Science in Civil Engineering from The University of Toledo in 1975 and a Bachelor of Science in Architecture from The Ohio State University in 1978. A community leader and recognized professional specializing in the areas of strategic planning, facility programming, and sustainable design, Joe became a principal of the firm in 2000 and was named an Ernst & Young "Entrepreneur of the Year" and the Northwest Ohio American Institute of Architects (AIA) "Architect of the Year" in 2003.
Commenting on his more than three decades with the firm, Joe shared, "I'm pleased to have been able to lead SSOE's architectural group through the years, even in challenging economic times, with a diversity of clients and project types. It was particularly fulfilling to grow the K-12 education sector with our expertise in serving school districts in the Toledo area and throughout Ohio, accomplishing district-wide master planning along with designing the actual rebuild of their schools. I have full confidence in turning over SSOE's skilled architectural team to Sonny and know it will continue the course to ongoing success and opportunities."
After retirement, Joe looks forward to spending more time with family, particularly his grandchildren. He also has plans to travel with Kristine, his wife of 40 years, studying both religious art and architecture and sketching and journaling along the way.
Chris O'Connor, Senior Vice President of HCE, also shared his support: "When we started thinking through our succession planning process, we knew Joe's shoes would be big ones to fill. I'm pleased we were able to find such a strong internal candidate in Sonny. I've had the pleasure of working closely with both of them [Joe and Sonny], and am confident Sonny's leadership skills, incessant drive, and natural ability to maintain long-term client relationships—while forging new ones—will build on Joe's substantial contributions and assist us in executing our strategies for growth and continuous improvement going forward. "
In addition to his new role as Architectural Department Manager, Sonny will continue to serve as Senior Account Manager. No stranger to either of these roles, he has successfully served both positions in past employment. A registered architect with more than 30 years of experience in architectural and construction disciplines, Sonny specializes in managing multi-disciplinary design teams and brings a wealth of knowledge to all types of facility projects. His design philosophy is rooted in simplicity, sustainability, and flexibility, and he is trusted by the firm's many healthcare, commercial, and education clients. Sonny has held a number of roles increasing responsibility since joining SSOE in 2012.
https://www.ssoe.com/wp-content/uploads/2018/02/150x150_SSOE_sonny-hamizadeh-to-succeed-joe-kunkle.png
150
150
Katie Junga
/wp-content/uploads/2018/05/logo_ssoe.png
Katie Junga
2018-02-23 08:16:09
2018-07-03 19:26:57
SSOE Group's Sonny Hamizadeh to Succeed Joe Kunkle as Architectural Department Manager of Firm's Healthcare, Commercial, and Education Business Unit