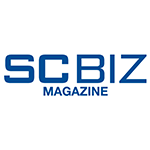 SSOE | Stevens & Wilkinson's Robby Aull and Keith Branham Named to SCBIZ Magazine's Power Lists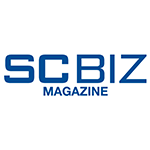 Aull Named to 2021 Architects Power List, Branham Named to 2022 Engineers Power List
COLUMBIA, South Carolina, March 22, 2022 – SSOE | S&W, an internationally ranked architecture and engineering firm, is proud to announce that Senior Vice President Robby Aull, AIA, ACHA, LEED AP, was named to SCBIZ Magazine's 2021 Architects Power List, which was announced at the end of last year. Additionally, Vice President Keith Branham, PE, LEED AP, was named to the publication's 2022 Engineers Power List. These lists are compiled by the SCBIZ editorial team, who analyzed industry data and considered individuals with demonstrated vision and action in serving their profession, as well as the professional excellence that commitment provides to places of work and life.
"It is always an honor to see members of our team not only recognized but celebrated for their hard work and contributions to the industry," said Ron Stang, AIA, LEED AP, Principal of SSOE | S&W's Building Design Group. "Both Robby and Keith have worked on many significant projects throughout the state that have quickly become iconic staples in the community. Projects like MUSC's James E. Clyburn Research Center and the historic renovation of Township Auditorium, for example, have also served as catalysts for further economic development in their respective regions. Ultimately, as designers, this is what we hope for, and why it's great to see them each celebrated for their continued efforts in the field."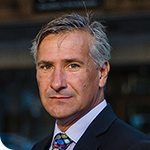 Robby Aull: 2021 Architects Power List
With 31 years of experience, Aull has accomplished numerous projects across the country. Primarily focused on healthcare facilities, his local projects include Prisma Health Heart Hospital and Bynoe Surgical Trauma Intensive Care Unit in Columbia, Prisma Health Parkridge Ambulatory Building in Irmo, and the Medical University of South Carolina's James E. Clyburn Research Center in Charleston—to name a few. Aull holds a Bachelor of Science in Design and a Master of Architecture from Clemson University, where he also studied abroad at the European Centre for Architecture Art Design and Urban Studies in Genoa, Italy. He is a member of the American Institute of Architects (AIA) South Carolina chapter, the Academy of Architecture for Health, and is a founding member of the American College of Healthcare Architects. A former board member of the AIA Academy of Architecture for Health, Aull is recognized as an expert in the design of healthcare facilities. Read his Power List profile here.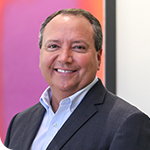 Keith Branham: 2022 Engineers Power List
Branham began his career as an electrical engineer-in-training at Stevens & Wilkinson—now SSOE | S&W—in 1989. Shortly after becoming a registered professional engineer in South Carolina in 1995, he was promoted to engineering department manager and principal, overseeing the electrical, mechanical, civil, and structural engineering departments in the firm's Columbia office. Featured and published in several professional publications, Branham has worked on projects in higher education, K-12, corporate, healthcare, and government. His major projects and accomplishments include the University of South Carolina's Darla Moore School of Business in Columbia, Clemson University's Core Campus, the Medical University of South Carolina's James E. Clyburn Research Center in Charleston, the South Carolina State House Restoration and Renovation in Columbia, Columbia Museum of Art adaptive reuse, Township Auditorium historic renovation in Columbia, and the Florence County Judicial Center. Branham graduated cum laude from the University of South Carolina with a Bachelor of Science in Electrical Engineering. A registered professional engineer in North Carolina, Tennessee, and Virginia, he is a member of the National Society of Professional Engineers and the South Carolina Society of Professional Engineers. Read his Power List profile here.
"Being a partner of Robby and Keith for nearly 20 years, I am excited to see what lies ahead for them both," continued Stang. "As we enter into a new era at the firm, I look forward to seeing them featured on more Power Lists for their impressive work on projects for our new and ongoing clients."
https://www.ssoe.com/wp-content/uploads/ssoe_sc-biz-magazine_news.png
150
150
Katie Junga
http://www.ssoe.com/wp-content/uploads/SSOE-1805-Reg-2.svg
Katie Junga
2022-03-22 13:46:56
2022-03-22 13:55:27
SSOE | Stevens & Wilkinson's Robby Aull and Keith Branham Named to SCBIZ Magazine's Power Lists